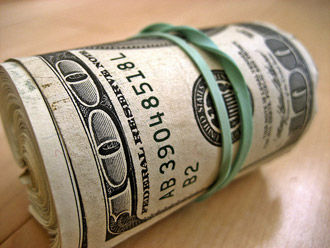 A lot can happen in a year. Empires can crumble, economies can collapse or rise from the ashes, and everything you take for granted can change. Thankfully, 2013 was not a year of financial catastrophe, although not everyone made it through unscathed.
As the year comes to a close, let's take a look back at some of the biggest and most interesting stories about money, loans, and lending.
Student Loans
In a case of what appeared to be a victory from the jaws of defeat, student loan legislation passed in the 11th hour to keep interest rates on college loans from skyrocketing. However the success was short lived, when it became clear that the settlement was only a short-term fix, and rates would rise again in the near future.
For now, borrowers are still riding high, but in time the interest rates will tick up, and there may be another outcry for reform.
For the Government, the student loan outlook is much brighter. Student loans are at a staggering all-time high, and collective debt has eclipsed that of collective credit card debt! With so many outstanding loans, the federal government made a tidy little profit of $41 million this year.
Gangster Loans
The Mizuho Financial Group of Tokyo, Japan suffered a major scandal this year, when it was reported that it had been issuing loans to known organized crime figures. Over 200 small loans, totaling about $2 million were made to known figures of the Yakuza criminal organization. In response, the company moved quickly, shutting down affected affiliates and suspending loans. The Chairman stepped down from his position, taking full responsibility for the shady dealing that happened under his watch.
Wonga vs. the Queen
In the UK, payday loans have reached the tipping point – and the government wants to tip them right over into the rubbish bin.
Accused of using predatory practices, UK lenders were served with an ultimatum: clean up your act and play by the rules, or get out of business. Almost immediately, half of the targeted lenders announced they would close up shop. The move was geared most specifically towards Wonga, the UK's largest payday lenders, but it seems that Wonga is as strong as ever.
Micro Loans
When Senator Pat Brown found out how many of his Pennsylvania constituents were using payday loans, he wanted to make a change. Instead of cracking down with new rules and restrictions, he wanted to create a real alternative – and he came up with micro loans. These loans can actually help to build up a credit score, and uses a tier-system of cash advances to help those in need. Will his idea pay off? You'll need to check back in 2014 to find out.
Similar Posts: