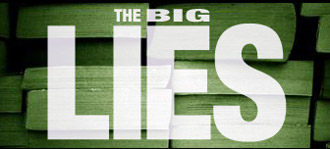 Big banks, instead of admitting that they cater to certain types of people and exclude others, try to manipulate facts and make it appear that payday lenders are the "bad guys" and that minorities and immigrants are easily taken advantage of.
It's part of the Payday Loan Lie, trying to demonize an industry that offers a real alternative to the mainstream. Why? Because they don't like the competition.
The truth is that the established banking system does not, nor has it ever, cater to the needs of lower-income workers. They are exclusionary, to the point that 1 out of 12 Americans refuse to ever use a bank. And yet, when someone else stands up to offer financial alternatives to these Americans, the big banks go on the warpath.
By using phrases like "payday lenders actively target minorities," they use a broad brush to smear the entire industry. This is not a sniper selecting victims, but a business working with people the banks won't work with.
The truth is that most payday lenders don't "go after" immigrants, retirees, and people of color, they are just doing business with those not being treated fairly by banks and credit card companies. Alternative lenders are willing to do business with anyone, even those with bad credit or no credit.
A good payday lender isn't interested in race, age, or gender. They only want the facts and figures: do you have a steady income? Do you have a checking account?
So here are a few of the biggest misleading statements made about payday loans and cash advances:
The Claim: Payday lenders focus on minority borrowers.
The Truth: The major of borrowers are white. According to the Center for American Progress, 62% of payday loan users are white, and 38% nonwhite. Compare that to the 2012 US Census, where 72% of the American populace is white, and 28% nonwhite.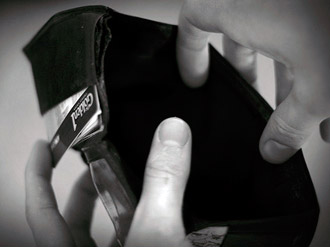 The Claim: Payday loans users are uneducated and don't know any better
The Truth: Over half of all payday loan users (54%) have a college degree, or some amount of college coursework. 90% of all borrowers have at least a high school diploma.
The Claim: People who use cash advances are young and foolish
The Truth: Only 53% of borrowers are under 45 year old, the other 47% are older than 45.
The Claim: Payday lenders prey on poor people
The Truth: 41% of borrowers earn $25,000 to $50,000 per year. 39% of borrowers earn over $40,000 per year.
The Claim: People only take out payday loans from desperation, because they have no other options
The Truth: 85% of payday loan users also use other forms of credit, and over 50% of them have major credit cards (Visa, Mastercard, American Express)
The Claim: Payday users are trapped in a "cycle of debt" by "predatory lenders" which can ruin their lives.
The Truth: The Federal Reserve Bank of New York issued a report that determined "We test whether payday lending fits our definition of predatory. We find that in states with higher payday loan limits, less educated households and households with uncertain income are less likely to be denied credit, but are not more likely to miss a debt payment. Absent higher delinquency, the extra credit from payday lenders does not fit our definition of predatory."
Similar Posts: