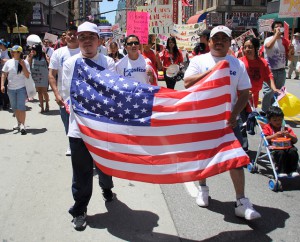 Behind English, Spanish is the most spoken language in America. There are over 45 million people in the United States that call Spanish their first or second language, and that isn't even counting the additional 6 million who are learning the language.
There are more Spanish speakers here than in Spain or Columbia! In fact, only in Mexico will you find a higher number of people who speak Spanish.
Right now, approximately 13% of American residents speak Spanish. And this number is only going to grow.
And to all Spanish-speaking Americans we say "Bienvenido a National Payday, donde se sirven las necesidades financieras de las personas que trabajan duro todos los días."
Although this website is not written bilingual, we are a bilingual company, and have personnel to help you in English or Spanish. We are staffed with experienced Loan Experts to answer your questions and make the loan process as quick and easy as possible.
Aunque este sitio web no está escrito bilingüe , somos de hecho una sociedad bilingüe y tener personal para ayudarle en Inglés o Español. Estamos dotados con expertos de préstamos con experiencia para responder a sus preguntas y hacer que el proceso de préstamo lo más rápido y fácil posible.
National Payday is dedicated to providing fast and secure payday loans to anyone with a job and a bank account. This includes people who do not speak English – where you were born or what language you speak doesn't matter. If you need fast cash, we are here for you year round.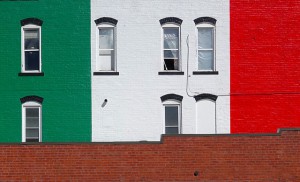 Nacional de día de pago se dedica a ofrecer prestamos rápidos y seguros para cualquier persona con un trabajo y una cuenta bancaria. Esto incluye a las personas que no hablan Inglés – donde naciste o qué idioma habla , no importa. Si usted necesita dinero rápido , estamos aquí para usted durante todo el año .
What is a payday loan? It is a short term, small dollar loan (up to $500) that helps you make ends meet until your next paycheck. This isn't a bank loan, with a lot of paperwork and meetings to attend, it is a special loan to help deal with emergencies or cash shortages. You borrow what you need, and repay it on your next payday. Simple, fast, and secure, with professional, friendly service.
¿Qué es un préstamo de día de pago ? Se trata de un corto plazo, préstamo en dólares pequeña (hasta $ 500) que le ayuda a sobrevivir hasta que su próximo cheque de pago . No se trata de un préstamo bancario, con un montón de papeleo y reuniones para asistir , es un préstamo especial para ayudar a hacer frente a situaciones de emergencia o escasez de efectivo . Usted pide prestado lo que necesita, y pagar en su próximo día de pago . Sencillo , rápido y seguro, con un servicio profesional y amable.
There are a lot of payday lenders out there, but we are trusted and established. We have been loaning money for over a decade.
And we speak your language.
Hay una gran cantidad de prestamistas de día de pago por ahí, pero que son de confianza y establecieron . Hemos estado prestando dinero por más de una década.
Y hablamos su idioma.
Similar Posts: