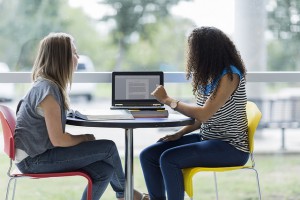 With all the political debate raging on the matter of payday loans, there is one group that rarely – if ever – is asked for their opinion: the people who actually use payday loans. Bankers and politicians have their say, tv reporters, talking heads, and John Oliver voice their opinions… but what do the borrowers themselves feel about the product?
Two separate polls were conducted by two separate polling firms, one of which surveyed 1000 payday loan users from across the country, the second surveyed 1000 registered voters. The polls asked the same questions, and the results provided an interesting contrast in the feelings and attitudes between the two groups on the subject of payday loans.
Are Payday Loans the Best Option?
96% of borrowers responded that payday loans have been useful to their personal finances. Furthermore, 66% of them said that the loans had been very useful.
75% of respondents would recommend this form of lending to their friends and family.
Do Lenders Try to Deceive Their Customers?
One of the major charges from Government regulators is that payday lenders trick their clients into agreeing to terms they don't understand. This is something actual borrowers refute absolutely.
96% said they understood the terms of the loan, and knew how long it would take to pay it off, and what the finance charges would be.
65% said their lenders were "flexible" with them if they could not make a payment.
72% viewed payday lenders more favorably than banks or credit card companies, and said they received better treatment.
Do They Support More Regulation?
78% of borrowers would support an expansion of payday loans: allowing more regulated lenders to offer these kind of loans.
In one of the most telling statistics from this survey, a whopping 74% said that when they took out a payday loan, they had no other options available. Were it not for these lenders, hundreds of respondents (and tens of thousands of Americans) would literally have no place to turn.
80% replied that the current regulations on payday loans are enough, and no other requirements are needed.
How Do Voters Feel?
In every question, voters responded less favorably towards payday lenders than the borrowers. What is most interesting about this result is that it shows categorically that the less someone knows about payday loans, the more unfavorably they view them.
Those who are familiar with these loans, the men and women who use them, are strongly supportive of them.
Where Did the Data Come From?
The poll data was gathered by two different polling firms: the Global Strategy Group is a somewhat liberal or Democrat leaning organization, while the Tarrance Group is more on the conservative end of the political spectrum. The survey was commissioned by the CFSA (Community Financial Services Association of America), the largest trade association in America for independent payday lenders.
Where do YOU stand on this issue? Do you support independent lenders? And have you ever used a payday loan before? Post comments and tell us your thoughts and experiences!
Similar Posts: