Payday lending demographics have changed as the recession hit, and now they are being used more than just for emergency loans, according to a new Pew study released July, 2012. The study is part of a series titled "Payday Lending in America" that wants to uncover the specifics of payday lending in America. According to the study there are 12 million borrowers using payday loans and that amounts to a total of $7.4 billion for the industry. Now, there is evidence that at least seven out of 10 people use them for more than just emergency lending.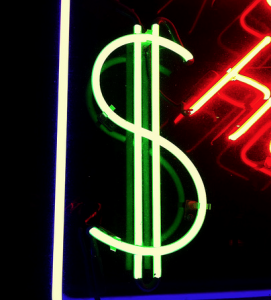 Living Payday to Payday
Americans have lost a lot of financial ground due to the recession. Some have lost jobs, others have had their hours reduced. Everyone's income seems to have dived and many are living paycheck to paycheck. In the past, an emergency might be considered to be a car repair or unforeseen medical bill, but today just keeping the refrigerator stocked, the lights on, and the rent paid can be overwhelming. That may explain why seven out of 10 payday borrowers are using the money for everyday expenses. In a modern age when Internet is required to look for a job, a car to travel to an interview or to work, many "everyday" expenses can end up being short-term emergencies. The question that the Pew study seeks to find out later is: Are there better sources of financing for people using payday loans now to take care of monthly recurring bills?
The Demographics of Payday Borrowers
The study has shed some light as to why payday lending is popular with some demographics. The majority of payday borrowers are parents. For parents, income also determined how much they relied on payday loans to bridge a cash gap. Those making under $50,000 a year were more likely to borrow. People who were divorced or separated also had a higher percentage of payday borrowing. White females between the age of 30 and 44 represented highly.  African-Americans borrowed using payday loans more than other minorities.
Costs of Borrowing
A payday lender generally lends up to $500, charging $15 for every $100 borrowed. The loans are usually for only two weeks or when the next paycheck date rolls around. For payday borrowers, most took out at least eight loans of $375 each during one year, and ended up paying $520 in interest. Since the loan paybacks are so quick, other penalties and fees don't apply and the majority of borrowers are using payday loans as high-interest lines of credit, like a credit card but with a higher interest rate.
For those people that simply don't qualify for a credit card due to a bad credit score, the payday loan offers an alternative way to obtain some credit based on a job history alone. While the controversy remains over payday lending, payday lenders are transparent about the costs of borrowing and many people do have a need for this particular type of lending, not just for emergencies, but also to make ends meet.
Similar Posts: