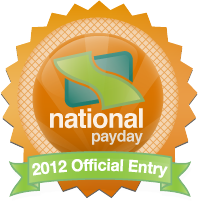 By: Myref Ann Reyes
My fortune cookie the other day said, "Your dreams come true when you act to turn them into realities". The timing of this statement could not have been more poignant. It is always easy to dream big dreams, but to act on them is what makes the difference. As I venture off to my summer internship, I now realize how short-term financing can make the difference between landing your dream job as an interior designer for a premier firm… or getting trapped sorting fabric in a materials library. In the world of interior design, getting stuck organizing fabric can be the death of dreams.
It was that time of year where my studio was required to pursue their internships. All that we had learned in the past three years will now be tested in the real world. I saw my studio mates make decisions about their internships that will steer the kind of career they will have post college. Some made decisions to stay instate and work for a local firm in order to save money, while others endeavored to follow their dreams and work for firms in far away lands. Those who boldly chose to venture towards their dreams had to make financial sacrifices. They had to think about international plane tickets, room and board, and incidental spending – all of which are not cheap expenses. To make matters worse, most received confirmation of their internships just weeks prior to needing to move. This meant that those expenses were not only expensive, but they needed to be purchased immediately. If anyone knows anything about spending, the amount of time you are required to purchase something is indirectly related to the price of the purchase.
The only thing separating them from catapulting their career to their desired trajectory was finance. Can you imagine? You have been offered a junior designer position in one of the top design firms in Italy, and you have to decline it because you cannot afford it. You managed to beat out a hundred applicants but must pass because of lack of funds. This is where short-term financing comes into play. We are all on the cusp of our design careers. We are at forks on the road and need to make decisions that affect our financial, professional, and educational circumstances. A few of them opted for short-term financing in order to pay for these immediate expenses. Short-term financing was a viable option for them since it would mean their loans would be paid off prior to graduation as most of them already accrued hefty student loans that would commence repayment at graduation. This means that their ever-growing student loans would not exponentially grow during their last year of college.
So how did that short-term financing benefit these up-and-coming designers? By choosing to take on short-term financing, they were able to pursue something that they would not have had the opportunity to do. One is whisking off to Barcelona, another to Paris, and another to New York City. All of them are going to have adventures in cities they have never traveled to. If it wasn't for the option of short-term financing, those cities would not have been an option.
That is the definition of acting on your dreams. Life will always find a way to remind you that something cannot be done – that those goals are out of arm's length. This is when you have to find solutions and know what your options are. While short-term financing is not the only option available for young college students, we cannot forget that it is also a viable one. We must not forget that the choices we make now, both financially and professionally, are setting us up for what lies ahead.
Similar Posts: