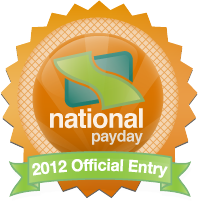 By: Victoria Haussler
In our current economy everyone is affected directly or indirectly by a shortage of money. For some people the loss of a job has changed their life. For some a decrease in pay to keep their job has changed their lifestyle. For others the impact of a newly diagnosed medical illness can be devastating not only their finances but their life and the lives of their family. The impact of being short on funds might be temporary but the affect it has on someone's life could be permanent.
Last November my mother was taken to the emergency room for a high fever and abdominal pain. My father was out of town traveling for business, which he has done lots of this past year in order to keep his job. I took my mother to the Emergency Room and then picked up my brother from school. By the time I came back they had run tests and told us that her colon had perforated her vaginal wall and also fused to her bladder due to swelling from Crohns' Disease. They tried to treat her with an IV of antibiotics and due to a reaction to that medication my mother flat-lined in front of my brother and I. They were able to bring her back and stabilizer her.
As a result of this trip to the emergency room my mother was diagnosed with Celiac's Disease which is an auto-immune disease that requires her to refrain from Gluten. Sounds easy but if you want to know the truth finding foods without Gluten are not only hard to find but costly. Most of her food is purchased online and has to be shipped, so not only does the cost of the food impact our budget, but then compounded by shipping costs her food budget is almost as much as our family budget to feed the rest of our family of three.  After the insurance company paid the emergency room, my mother was left with a 3000.00 balance and many more tests, doctor appointment fees and miscellaneous bills coming in. Managing all of her conditions required a colon resection and ongoing change in diet and increase in supplements to provide her body the nutrients that she needed.
While my mother has been recovering to get adjusted to her new lifestyle this last few months and worrying about paying bills and my father has been laid off I was asked to commit to a college to play soccer. This is an amazing opportunity at a college that has everything I need to get to Medical School to fulfill my dreams of being a Surgeon.  It was all short lived because the truth is with all of the medical bills and my father losing his job there was no way they could afford to help me. I was forced to look at colleges I can afford to pay for.  Anyone that has ever applied to college knows that financial aid doesn't exist unless you are homeless. You can request exceptions for medical issues all day long but those things get processed as they come in and you have to wait. If I waited too long college was never going to happen.
I was watching my future fall apart. Then I made the decision that I have to go to college, I don't have to play ball, but if I want to be a Surgeon then there is always a way I just needed to find it. I began applying for other colleges and got a second job to pay all the application fees and transcript fees. Fortunately for me things were looking up, I had been accepted to three major schools in Florida and made a choice…now came the dreaded financing. While I have been working 2 jobs, playing soccer and going to school my father was able to get a job too. We all know when you start a new job there is always a delay in getting that first needed paycheck so I just didn't think that this was going to happen.
That is when my mother took a short term loan. That loan helped me to pay my entrance fees and deposits. It gave us what we needed when we needed it. It is not as though we didn't have the money, we could have gotten it all together with a little time, but that is not something that any college will wait for. The difference in taking that loan and not taking that loan could have been the difference for me of not going to college or getting my education and being able to follow my dream. Oh yeah, on a side note, my mom is doing great!
Similar Posts: