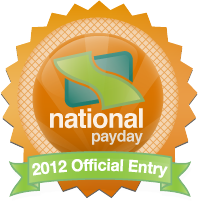 By: Stacy Swindells
How can short-term financing of any kind benefit a person's life? There are many answers to this question, and in every essay a different answer. This is to be expected for each applicant has a different story to tell. Perhaps they will have a story that bears truth of the many trials that they have faced, or perhaps they will present a story that tells of a character that will save the world. No matter the story, all applicants are deserving of the reward at stake. However, this story will not only capture the eye of some, but hopefully draw in many curious ones as well.
This story not only begins, but takes flight as a tale of a small town girl, who not only has dreams, but has hopes as well. Hopes to ignite a drive for change. Now this change is unlike any other. It is the type of change that will seem crazy at first, but once her peers have a taste they will be driven for the exact hope. No, this is no addiction, but rather a passion burning within. This is the passion that will drive this girl throughout her entire life.
Here is a more direct beginning: She is of a town where most everybody knows one another, and if not, then there are definitely people who know people. She seems to play a standard role in the road of life. She is gifted with two caring parents, a cozy clan of siblings, and enough friends to feel more than loved. She survived high school with a 3.5 GPA and planned to continue her education. It was one thing for her to have a plan, and it was another to follow it through.
Fresh out of high school there would be two years at the community college with an associates degree, then two more in the distant land of Juneau, Alaska for the bachelors degree. Now would be the appropriate time to mention that this small town is a mere 556 miles away from the distant and foreign land of Juneau. The homestead is called Wasilla, Alaska. Two years at the local college coast by and it seems as if all is lost when the original plan is not exactly on track. However, she stumbles upon some of this hope, which then kindles the embers sitting within just waiting for the spark. It hits her. She has had enough of this childish hesitancy, and is nearly prepared to jump in feet first. What is holding her back? No, she is not lacking in education; no, she is no longer hesitant; and no, she has no physical burden. The cost. There are many things in this world that cost, as most would say, "an arm and a leg". Well, in this instant that seems to be the reality for her, except she might see it as it costing every limb but her head. Perhaps this is a slight over exaggeration, but either way some would approve that this exaggeration is acceptable.
Here is where her dreams come into play. She has always wanted and hoped that one day she would have the opportunity to become a marine biologist. Most would probably agree that this is a legitimate dream. There is a slight dent in her dream excluding the pricy ambitions, however. Her beliefs may conflict with those of her potential professors. With that said, most would say to keep quiet and nod; or maybe they would advise to switch majors; or perhaps they would suggest a different college. She disagrees with all of the above and decides to take the challenge head on. The passion burning within is the very passion that keeps every ounce of her ambitions, hopes, and dreams alive. Without this passion she would be nothing, but merely a sack of chemical reactions. This may sound slightly interesting, but mostly useless. There is not one, especially she, who would prefer to be useless than useful and effective. She is ready for the next chapter on the road of life, speed bumps and all.
Similar Posts: