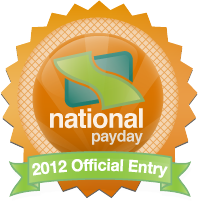 By: Christine Cesa
My life has been filled with great difficulty. I began life in a very difficult way, and while I did have parents. My life was filled with much trauma. I experienced a great amount of abuse, pain, and even sexual – slavery. I did not have the experience of many people, which would entail safety, security, love, and abundance. I have always had dreams, which were much larger than my own circumstances and myself. I always wanted more than my life currently held or could offer, and wanted to help others and offer hope to a lost and dying world. I in effect had no idea how to obtain or get to this goal.
I have always had a rocky road and life has never been easy. Finances always seem to effect my life decisions. I always seem to feel the press & pull of the finances from housing to paying bills, & future plans. It would literally be a dream of mine if I did not have to worry about that for even a short term. It would take so much pressure off of me, and even allow me to sleep better at night knowing that I would have some of my needs provided for.
I have always dreamt of if I did not have to worry about money than I would do this or that. Money has always been a huge stress and worry. If money were provided for me it would be as if a miracle had just occurred. I would literally jump for joy! Someone would be as if the huge weight that I have been carrying around has lifted it much bigger and stronger than myself. I would not have to worry even if for one month how the rent would be paid, how the bills would be paid, and how I would have basic needs met. I would be free to really live and feel joy again.
To receive a gift of funding would literally be like receiving a gift of life again. I would be free to dream and move into the future plans that I have. The thing that has been holding me back mostly has been finance. I could move into the direction of gifting and heart that I have for the future. I long to help those who have been hurt by sexual abuse and especially by human trafficking and sex-­‐slavery. In addition I long to empower and educate those who are working to also be advocates for this people group. In order to do this I need time and money so that I may serve this underserved group. They are literally crying out for someone to hear them, someone to rescue them, someone to come and help them. I have heard their voice and long to help them, but in order to do that I must have some financial support. I wish we lived in a time when that was not a need. However it is, we live in a time when we must have finances in order to survive and in essence to help others. It is a great need for all of us. How I wish this were not so, I wish I did not need this money myself in order to survive; however I do. I am at a point where I may lose housing myself with out help financially. And with all my heart and potential I may never obtain my dreams unless someone comes along side of me and comes to help me. I do hope you are the someone who will help me, someone who will hear and rescue.
Similar Posts: