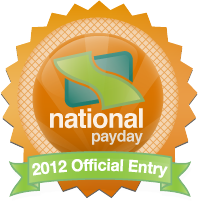 By: Ruth Mitchell Antoine
My name is Ruth Mitchell Antoine and I started attending Florida Atlantic University spring of 2011. My biggest career goal in life is to be the head of a Health Care Facility unit, which is why I'm seeking a Bachelor in Health Sciences: Health Administration. I am very friendly to people especially my classmates, and I am an open minded person concerning all the positive aspects that life can accommodate. I consider m self a strong woman and I'm willing to always keep my confidence in order to succeed in life and realize my dreams especially in the educative domain.
As a matter of fact, my first year in College has been really hard for me to handle, since I had to work full time while I was a full time student just to find a way to pay for my tuition. I never discourage myself for anything related to education because my parents did not have the opportunities that I actually have; I want them to be proud of me and at the same time pay them forward for everything they have done throughout my whole life by becoming a positive person. In order to realize my goals in life, any support, psychological, social, financial, would be useful to me.
That is the reason why I think receiving this scholarship will help me continue my education. The money is not the only matter, but the least students have to work to take care of their lives, the most chances they have to succeed in school. In fact; this scholarship will not only be a financial support, but a moral support as well. Actually, receiving this scholarship can open so many doors in my life, since it is sometimes frustrating when you want to study more but cannot because you have other responsibilities. I would love to share a chapter of my life, just to show where my strength, my self-esteem, and leadership skills came from.
"When I was in middle school, I was shy and afraid to express myself. However when I reached high school, it was mandated by the school that every single student would have to participate in an after school activities in order to gain community hours credits. At that time, I didn't have a favorite sport like all the other students because I was so self-centered. By the deadline, I decided to choose volleyball as my extra scholarly activity. I, thus, started to play volleyball which has made me the self-confident person that I am today.
At first, playing volleyball was for me a way to divert myself, but after few months, it has become a way of enhancing my self-esteem which was very low at that time. Since then, I have learned to demonstrate my leadership skills by taking responsibility over my teammates as the captain of the team. It did not only make me a leader in volleyball, but a leader in whatever I am performing. Indeed, I became more open, and 5 years ago when I came to the United States, it was pretty much easy for me to integrate myself in the new environment.
Actually, I had participated in many other activities that allowed me to express myself as well as my leadership skills. I did participate in volunteers work at St Jude's Hospital located in Boynton Beach, FL while I was working at Target back in 2008; I spent few weeks at Foundcare/ CAP in West Palm Beach, FL; and I lead other activities at Grace Fellowship on Sunday morning. Today, as an open person, I do my best to volunteer and participate in community activities so that I can gradually enhance my leadership skills as a student, a woman, and a future mother."
I will be extremely honored to receive the National Payday Scholarship, and I have a strong belief that my wishes will come true. I hope one day I would be able to do the same for others, not only to give back, but also to share something, to express value, apprehension, and love to others.
Similar Posts: