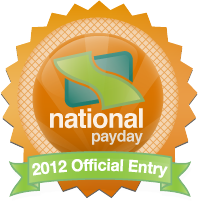 By: Cody Ladd
How can short-term financing of any kind benefit a person's life? There are many situations in which short-term financing can benefit a person's life. Someone may need a short-term loan to pay a medical bill to avoid collection or judgment; another person may need assistance to purchase a vehicle so that they can go to their job every day and be able to pay their bills and support a family; and someone else may need some assistance in opening a new business to provide income for their family and others in the community.
There is also the instance when an individual needs help paying for educational expenses to better themselves.In today's job market it is extremely difficult to gain employment which is above the minimum wage or poverty income level without some type of advanced education. This may mean studying at a university, taking on-line classes or completing an unpaid internship. The costs of this additional learning has skyrocketed over the last several years in comparison to the level of wages earned in the United States. As we see the rising utility costs, administration fees, travel expenses, books and supplies, housing, meals and tuition there is little satisfaction when we see our paychecks in comparison.
Attending college and facing all of the challenges that go along with it create enough stress on the student and the family. The added worry of how to pay for this education only exacerbates this stress. It is difficult, if not impossible, for most families to save enough money to cover all of the expenses related to higher education. The competition to apply for and be awarded any type of scholarship is fierce. Local charities and prominent families provide assistance to qualifying graduating high school seniors to help them get started. The odds of winning a national scholarships are very slim. The fact is that a very high percentage of students entering college for the first year will begin their adult life with debt to pay for their education. The federal government provides assistance based on financial need. However, that assistance comes with a price as well. Interest continues to accrue on the federal loans while attending school. There is no guarantee that the person will gain employment within the grace period before the loans must be paid back. This is an added worry during school and after graduation.
I am in the same situation as the majority of in-coming freshmen in this country. I have some funds to help pay for my first year of college, but I know that I do not have enough money and I will be searching for ways to pay the balance. I would prefer not to have to take out loans and have interest start accruing. However, reality is approaching very quickly. I have held a part-time job since I was 15 years old. I have spent many hours volunteering in several community service projects as well as excelling in several sports in high school, all while maintaining a grade point over 3.6. Management of time and money has become very important in my life.
My education is very important to me and I believe I have tried to do my best with my studies. I hope to continue my education to the fullest. I also enjoy giving back to the community. It is very fulfilling to help others and see a smile on someone's face. Spending time with my family and friends is also important to me. I have a very loving, supportive family and close friends. I do believe that a person needs to take responsibility for themselves and do the best they can to make their life better. The world can be a better place if everyone has this type of positive attitude. I would greatly appreciate this scholarship and the benefits that would come with it.
Similar Posts: