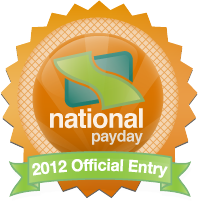 By: Gonzalo Squella
First of all, I want to thank National Payday Scholarship for giving me the opportunity to win some income that will go towards me education. For someone like me, this is a very special advantage that many students might take for granted. Any amount of money would help me at this point. I am 30 years old and trying to work my way through college and pursue an education. I currently attend the University of Central Florida seeking an undergraduate degree in Health Service Administration. It been a rough road, but I am dedicated to achieving my goals. Short term financing will help me achieve my dreams and aspirations.
I will be the first in my family to earn a bachelor's degree from the United States. I was born in Cali, Colombia and came here at a very young age of two years old. My mother and my twin brother were the first ones out of my family to come to the States. I am very grateful for the opportunity my mother gave my brother and I, I feel blessed to be living in a country that allows freedom and opportunities to be captured. I have been taking out student loans to pay for college because I don't have enough money to pay for my Undergraduate degree. It's been getting tougher and tougher to pay bills and maintain focus on school studies. Short term financing will help me with finishing my education and giving me an opportunity to earn a better job and support my family. Short term financing can help anyone that is in need of financial assistance. In addition, short term financing can benefit my life in significant way.
With a bachelor's degree in Health Service Administration it will allow me to obtain an entry position in health field. This will give me the opportunity to earn more income and pursue my passion to help others. From person experience I would use short term financing to pay for my bills. Amscot is a financial institution that allows short term financing to help anyone that is need. I would take out a short term loan to help me catch up with my overwhelmed bills.Amscot allows short term financing based on someone's current income. For example, I receive a paycheck bi-weekly and I would have to pay back the loan on my next pay period. At the time, it seemed like a good idea because it was helping me pay my bills. The only down side of the short term financing from Amscot is that they charge interest on the money you borrowed. They base their loan amount on the amount of income you earn, so therefore; a fixed amount is charged to the loan. However, I really appreciate the short term financing because it helped me when I was in a time of need.
Sometimes our pride can get in our way in just being honest with someone explaining to them our circumstances. Thankfully, I haven't had to take out a short term loan from Amscot in a while. I understand we all struggle with certain things in our lives, but I want to succeed to everything I put my mind too. When I began to pursue my educational I had an understanding that it wasn't going to be an easy task. I just have to keep pushing forward and stay determined in finishing. If I don't finish my bachelor's degree I would feel ashamed because of all the loans I have been borrowing. One of my goals is to accept a piece of paper that states I have an undergraduate degree in Health Service Administration.
If I win the National Payday contest this would be my first scholarship award that I win. I haven't much opportunity to apply for scholarships because most scholarships require full-time class schedules. However, I am now dedicating more of my time to taking a full load of classes and continue working full time to pay my bills. It's a hard task but it's well worth it! Once again I want to thank National Payday for giving me the opportunity in applying for this scholarship.
Similar Posts: