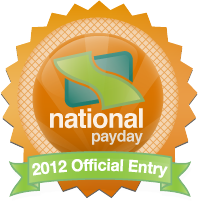 By: Stephanie Flores
Short term financing has benefitted my family and I tremendously. It helped my parents from foreclosure about seven months ago when we did not have the money to pay for our mortgage. We had to take a short term loan from the bank to save our home. My father has been unemployed for over three years and has no luck finding a job. My mother on the other hand was laid off from Citibank and had a job lined up, but the pay cut was severe and it did not cut it for the bills. My sister and I both work part time and with the little we make we help them with the bills. I am twenty one years old but feel like I am in my thirty's, this depression has really hurt my family's financial status and has put us to the test to save our home, keep the electricity running and also pay for our school.
Year after year my sister and I fill out the Financial Aid form and still get no grants. It is stressful because if the Bureau knew where our money was going they would understand but they only go by our tax forms. Every obstacle life has thrown my way I tackled it head on; I strive to be the best and let nothing hold me down. I have worked two jobs and it is the reason why I am able to go to school. I have been working at Walgreens for the past five years and last semester was able to work as a Student Assistant in the Academic Affairs Department at Palm Beach State College. I am truly blessed to have a job that complies with my schedule, another which showed me the business side of school, and also how important organization and time matters in the business world. These jobs helped me save a little of my money to go to FAU for the Fall Term.
When I chose to finance I was skeptical for I feared to have bad credit. For example what if I didn't have a sufficient amount of money to pay for my classes because of any bills arising and my parents not having the money to pay for it? I would have had to use the money that was planned to be used for my tuition in order to not be delayed with our payments and have to pay late fees. My parents not working has really taken a toll on my sister and I; we barely have time for ourselves. I work seven days a week Monday through Thursday in Academic Affairs at Palm Beach State College and then on Fridays I babysit my little cousin and Saturdays and Sundays I work at Walgreens. In actuality I have three jobs and I try to make as much as I can. When the opportunity presents itself I take advantage and babysit during my free time. The extra money I make from babysitting is what I have left for my gas bill. I know the meaning of hard work. I have taken six classes and made the Dean's list while having worked three jobs, I have taken the risk of short term financing, and I know the difficulty of not having the sufficient funds to pay for groceries or even the light bill.
It's a lot to carry on ones shoulder, but I keep this in mind my family means the world to me and when I am down they give me words of encouragement and guide me to the right path. They make sure I strive for excellence. They haven't let me down so I have to show my gratitude. Its not that I have to; however, remembering my mother coming home late at night to get my sister and I from my grandmothers house reminds me of all the hard work my mother went through to give us the best clothes, food and a shelter to live in. I feel like now it is my turn to repay both of my parents for all the hard work they did for us. This scholarship would help me tremendously and take burden of my back. If you looked at my transcript it speaks for itself. I am a young lady that strives to be the best and I am willing to do what it takes to achieve the goal I set out for myself, and that is to be successful in everything that I do and make my family proud of all the hard work they put into the person that I am.
Similar Posts: