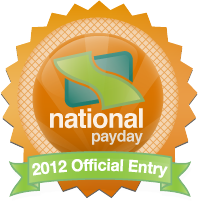 By: Getasha Doobay
Whenever thinking about our dreams and aspirations, we fantasize and yearn for the greatness, success, and satisfaction that result from accomplishing these goals. However, waking to reality we realize that these desires have a cost in the form of time, effort, commitment, persistence, sacrifices, and various necessary resources. One universal and primary resource for everyone in all their ambitions is money. Aside from the preceding key investments needed for achievement, majority of the time, these do not suffice without financial investment.
Unfortunately, money is the most unpredictable and unequally distributed resource in today's society, and consequently it is the one determining factor that stands in the way of someone reaching their full potential and realizing their dreams. With this in mind, if someone is able to obtain even minimal financial aid, it may set the stage for their entire future success. This demonstrates the pervasive power of money and its ability to influence someon's entire life either directly or indirectly. Initially, the saying "money makes the world go around" presents a cynical outlook on life, but in truth it reflects the reality of the world and society we live in. Granted, money is not the only force that allows individuals and society to progress and advance, but it is the fundamental and underlying power that controls the extent of this progress.
Consider the scenario of a student of a minority and low socio-economic status, living in a diverse neighborhood, attending an urban public school. This school has a long history of a high percentage of students below the national poverty line, majority population of non-English speaking backgrounds, and weak administrative foundation, as teachers and principals fluctuate in and out every few months. Moreover, limited academic opportunity and success surround the school as low graduation rates, pass rates on State examinations, and number of college-bound students continues to lag. Yet, in this field of dying hopes and dreams is a student who combats the hindering environment daily, attempting to break free from the bonds of poverty and academic disadvantage.
This student has given every effort to enroll in as many rigorous courses as available (even requesting those not provided by the school), maintain competitive grades, and demonstrate high competency on standardized/entrance exams, in addition to seeking and implementing change in her school and community. In efforts to advance the school further, she leads academic clubs on campus, while managing volunteer activities in the community. All in all, this student exemplifies one of high qualifications and extraordinary capability as a prospective student for any prestigious post-secondary institution, a necessary step on the ladder to her future, long-desired career. Nonetheless, this merit and potential will remain untapped and undiscovered unless she can find funds in her single mother's $18,000 annual salary to pay for her vital and costly education.
College pre-requisites: rigorous coursework, strong GPA and SAT/ACT scores, extracurricular activities/clubs, community service, and money. Considering the barricade money has deviously placed before this student, it is discouraging to think that her diligence, determination, and struggles leading to this moment have been futile. On the other hand, alternatives exist for this student, including financial aid, scholarships, grants, etc. on the basis of merit and need. These short-term finances, eliminates the monetary roadblock, allowing her to enter college with all pre-requisites covered. Imagine the inspiration this student feels as a result of these financial contributions to her education. Knowing these provide the ultimate privilege of attending college with limited expense, this studen's motivation to succeed amplifies. Knowing her dreams become unattainable without this money, the student ensures to make the most of this opportunity.
Eventually, with the education and experiences that this student gains in college, she obtains the credentials and eligibility to pursue her long-sought career as a General Practitioner. Not only does this career reward financially with high incomes, better living standards, and the luxuries of life she lacked throughout her life, it also rewards emotionally and psychologically. A higher income enables her to thank her mother for all of her lifelong sacrifices and hardships. More importantly, with this career, the student is finally able to make her true desires reality: the ability to help others. Looking back at her high school activities and attempts to further enhance her school and community, she realizes that she can now make significant changes and impacts in the community and beyond. The student's knowledge allows her to assist the public, especially those of low socio-economic status, with inexpensive health care. The student achieves self-actualization and becomes satisfied with her role in society, collaterally making society a better place.
On the whole, this student attains a well-deserved enriched and better-quality life, successful career, self-satisfaction for reaching her full potential, and gratification for helping others. Ultimately, she benefits immensely, in addition to the remainder of society, and it was all made possible with a one-time financial contribution. Short term sacrifices breeds multiplied long term benefits, not only in time, effort, commitment and persistence, but money as well, as demonstrated here. This is applicable to any situation, for anyone, even me. In fact, the illustration created above is my life, and given the financial opportunity and aid as the one provided to this student, I would aspire for the same outcomes as she did. Currently, money is what stands between me and this goal, though I continue to pursue my dreams and the means to finance these dreams, such as this prestigious scholarship program.
Similar Posts: