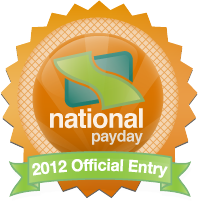 By: Adam Bender
Sometimes, a little help can go a long way to benefit a person's life. As a graduate student entering my first semester in the anthropology program at the University of Central Florida, I understand the importance financing has to an individual. Short-term financing allows an individual or small business to concentrate on providing goods or services to society while their costs are paid by another party. Although short-term financing is usually reserved for the entrepreneur domain, this essay is for a scholarship. Thus, I will limit my thoughts to the academic aspect of ephemeral financial aid. Similar to an entrepreneur, a student requires funding to afford the basic necessities, avoiding concern, and focusing on their education. Earning a degree entails study and research, actions that demand time and dedication with as little distractions as possible.
A student working a low-wage job just to earn enough income to barely pay life's expenses removes time and energy that may instead have been directed towards their academic criteria. The more acquainted a student, such as myself, can become with my discipline of study, the more apt that student can become a teacher or practitioner of the academic discipline. Continuing to provide these teachers and practitioners can serve to guide their respective future generations of students. This pattern resembles an assembly line of ideas shared between generations to further benefit learning and society as a whole. For this main reason, colleges and departments offer funding for their students as an investment to create potential professionals. However, due to economic factors, the number of funding opportunities is limited when compared to the number of students accepted.
From my perspective, I was not awarded an assistantship or fellowship. My academic department may not be familiar with the young resume of a beginning master's student, so I am left to search for scholarships, loans, or other methods of funding for at least my first semester of study. I am not exempt from paying room and board, insurance costs, automobile repairs, tuition, books, utilities, and other expenses. These expenses are not any different that those for any other student or individual in modern society. My intent is to read, write, and complete research within my academic field, but in order to afford my expenses, I will need to devote as least half of my energy on a low-wage job that has nothing involved with my academic discipline. That is, if I can find a low-wage job in the current struggling economy.
Besides my everyday expenses, I will need to find a way to repay my student loans. Given that a low-wage job may not even cover the everyday expenses, and upper-level employment is limited to those who do earn advanced degrees, I am not surprised that the national student loan debt keeps increasing. I am also not surprised to learn that many students who have earned advanced degrees still live at or below the poverty line. The time to find other methods of funding is present now more that ever before. Personally, I seek funding not to avoid employment outside the academic world, but to advance my potential employment within the academic world.
Hopefully, society can transform into one where funding will not control the decisions we make. Instead, prudence and information should combine to determine our decision-making process. Without the human-invented concept of credit and money, people can be more liberal and comfortable to make the choices that suit their particular interests. Since that is not the way modern society functions, or has functioned over the past thousands of generations, people must rely on money, even if it determines life and death. Subconsciously, we humans know that money should not control our lives, and we should undertake the necessary actions to make sure this wrongly manipulated human invention no longer be this great of an obstacle to prevent us from achieving our dreams.
Similar Posts: