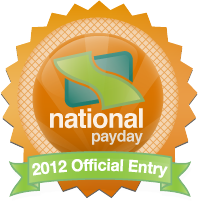 By: Sydney Solan
My story about short term financing is a personal one; it takes place at a summer camp. Based on my experiences with summer camp, it is a place of personal growth, constant laughter and true friendship. It is a place of memories both cherished and embarrassing. My summer camp memories were made at Camp Frontier, a small coed camp located 35 miles south of the Skyway Bridge in Riverview, Florida. It is located on a masonic campground. The grounds have a lake, a lodge building, a lake, six cabins, horse stables, a sports field, a crafts hut, an infirmary a craft shack and ten acres of woods to explore. It is owned by the Collar family. Brian Collar, after losing his first wife, remarried Dianne Collar and received four stepchildren. They were like royalty at that camp. They knew that place backwards and forwards. Some were counselors, some were counselors in training, most were just campers, but they were like my adopted family.
I was 13 years old my first summer there and I have gone back every summer since then. I am now 19 years old. It is difficult to describe what that Camp Frontier means to me after all these years. Just stepping on the property feels like I am coming home. In the summer of 2010, just two days before I left for camp, my mother gave me some bad news. The camp owners had been forced to cancel camp due to lack of funds. My reaction would seem to some like an exaggeration, but I felt like the ground had been taken from beneath my feet. I cried for hours. I called all my camper friends and told them we would not be seeing each other again if Camp Frontier were officially closed. This news wasn't just for friends in Florida but all over the world. I had friends in France, New Zealand and parts of South America who came to that camp every summer, most of whom I would now likely never see again. Camp Frontier is not a fancy place. Actually it was quite primitive and, some would say, in a bit of disrepair. But it is my summer home.
This camp is expensive by most standards. My family saved up all year just to get me to go for one month. Even so, the rising costs of running the camp always had the camp owners struggling to make ends meet. However I was still surprised that the Collars were suddenly unable to open the camp because they had always managed before. Here is where the essay question enters my story. "How can short- term financing of any kind benefit a person's life?" A few hours after my mom gave the news we received an email from Mr.Brian Collar. He said that there was a way was a way that Camp Frontier could be reopened for that summer. He asked if the parents could go ahead and pay for summer 2011 in advance. Anyone who could not afford to do so would receive a full refund for the 2010 term. My parents were very hesitant because what if the Collars couldn't work things out and there was no camp next summer? Would they ever get their money back? The only reason that camp took Camp Frontier opened their doors that summer, and dozens of kids had their wishes granted, was due to some creative, short-term financing based on trust. Dozens of parents trusted that these extra funds would be put to good use. Camp Frontier was given the chance to make better choices financially and they prospered because of it.
Not only is the camp still open today, but also all the repairs and long-planned upgrades and renovations have been made. The camp even had the funds to add air-conditioning in all of the cabins, had numerous renovations done to the buildings and has recently purchased a "challenge course" for the lake that features over twenty floats and trampolines. All these new features and upgrades attract new and more campers each year, which help ensure camp sessions for the following summers. This Camp Frontier is a very special place and touches hundreds of lives each year including my own. Now it can continue to do so and it is because of those loans based solely on timely, short-term financing. The summer traditions and memory building at Camp Frontier will stay in place for hundreds of families for years to come, due to funds given several years ago.
Similar Posts: