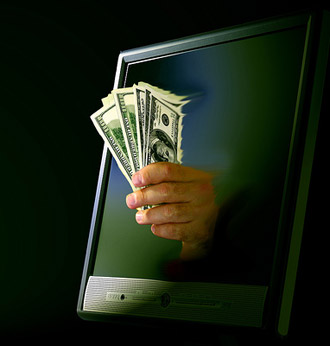 Cash advances, payday loans, call them what you will — they are a very divisive topic. A lot of people think they are evil, and should be banned, outlawed, and put on the No Fly list. On the other side of the fence, some lenders think the rules are too restrictive, and payday loans are too regulated.
The truth, as always, lies somewhere in the middle.
The point is, it's hard to find straight talk about payday loans online. You don't want propaganda or a commercial, nor do you want a Public Service Announcement – you just want information and real talk.
How Does a Payday Loan Work?
A payday loan is a cash advance on your next paycheck. These advances usually range from $100 to $400, with a repayment window of 1 to 4 weeks, and a fee of between 15% to 30% of the amount borrowed. An application is filled out online, and once approved the money is placed directly into your bank account. On your next scheduled paycheck, you repay the loan.
Is it a Rip-off?
It's only a rip-off if you are tricked into an unfavorable loan. The real deal is this: a payday loan is going to cost you more than a bank loan. But a bank won't loan you money same-day (or even same-month). If you need cash fast, and can pay back that loan with your next check, a payday loan is no more of a ripoff than a credit card. Of course, make sure you understand what you are getting into before you borrow anything from anybody. But that's just good common sense.
How Can I Tell a Good Payday Lender from a Bad One?
There are predatory lenders out there, so you have to be careful. Recently, we posted a breakdown of the most important things to look for in an online lender. Briefly, make sure they have a secure application, deal with a direct lender and not a loan broker, and always get a written contract so you can peruse ALL the terms and conditions before agreeing to anything.
Why is the APR so High?
Payday loans offer a premium service that you can't get anywhere else. Many people default on their loans, and so the lender is taking a pretty big risk every time they lend money. They charge a premium fee for their service… but the concept of APR doesn't really apply. Cash advances are meant to be for a duration of one, maybe two weeks. They are not long-term loans; if you know you can't pay back the loan from your next check, you should not be getting a payday loan – look for an installment loan or a flexpay loan instead.
Can I Get a Cash Advance if I don't Have a Job?
Without some form of steady income, you will not be able to secure a cash advance. The whole concept behind these loans is that you are borrowing a little money that you will repay from your next paycheck. If you do not have a paycheck coming, you will not be able to pay back the loan, and therefore, you will not be approved.
Do you have a question about payday loans? Ask us in the comments section, or message us through Facebook, Twitter, or Google Plus, and we will answer it for you!
Similar Posts: