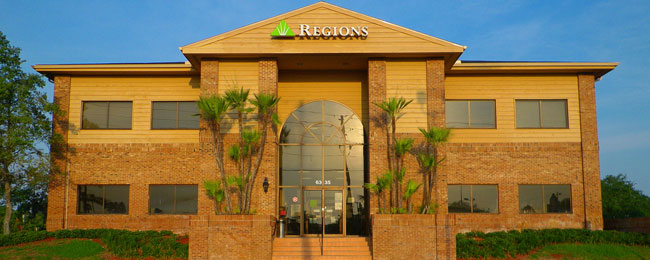 At their heart, payday loans were always designed for the underbanked. When a person needs money and has bad credit and no collateral, banks won't help them. Traditionally it's been the roll of the short-term lender to step up and help those the banks can't or won't. In Florida, things are starting to change.
Two of the state's largest banks have started offering payday loans, a move some people applaud, and others condemn.
Fifth Third Bank, based out of Ohio, is the 12th largest bank in Florida. Regions Bank is fourth-largest in the state. Both are venturing into a type of lending that banks have historically avoided. The underbanked are a large (and growing) segment of the population, and these banks want to bring in their business… and their money.
Why Florida?
There's a good reason that banks are trying out this new style of lending in Florida – the retirees.
Senior citizens are the fastest growing demographic for payday loans and cash advances. During the years of 2005 to 2011, Florida's population of people over the age of 65 increased by 4%. During that same period, payday borrowing by people 65 and over increased by 73%
Seniors are considered a growth area for the industry, not only because of their booming numbers, but also because many of them are on pensions, retirement, or social security, all of which offer steady monthly checks.
California is second only to Florida in terms of retiree's seeking cash advances, so if the program works it should expand to other states quickly.
A Better Deal?
Payday lenders are infamous for their APR (Annual Percentage Rate of interest). The short-term, unsecured loans are considered high risk, and thus are subject to much higher interest rates.
While many states have their own regulations for loans, and caps on interest, others do not. Due to the short-term nature of a cash advance, interest and fees can rapidly accumulate for delinquent borrowers. It's not unusual for some lenders to have an APR of 250% to 400%!
With an APR of 120%, the loans offered by Regions and Fifth Third seem like a great deal at first glance. But in reading the fine print and disclosures, perhaps its not as much of a deal as it seems. When signing up for Region's Ready Advance program, the bank has the authority to withdraw funds from your account immediately after a direct deposit, even if its only a day or two after the amount was borrowed. Disclosures like this indicate that a payday loan from a bank is little different from a storefront lender.
Similar Posts: