Smart Ways to Use Installment Loans from National Payday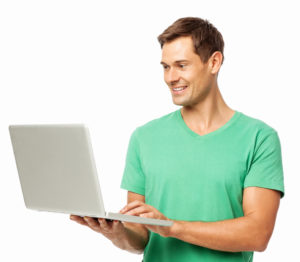 Installment loans online can be a good tool for emergencies when you need some extra cash. But if you borrow too frequently – or too much – you may find that they hurt your financial situation more than they help.
Want to make sure that you use installment loans from National Payday wisely?
Here are a few smart ways you can make sure you're getting the most out our online installment loans.
Don't Borrow More Than a Quarter of Your Income
If you borrow too much money with installment loans, you may find that high loan fees will make it hard to repay your loan. For this reason, we usually recommend only borrowing one-quarter of your monthly income.
This is not a hard and fast rule, and it may be okay to break it and get more cash every once in a while, but make sure you are planning your finances to account for the total cost of your loan and its repayment. 
Make Sure You Understand Your Loan Terms
You want to make sure you understand everything about your loan before you get an installment loan online, such as:
The total loan amount and related fees
Repayment schedule
Penalties for late payment
By understanding all of the details about your loan terms, you can make sure that you plan for repayment properly.
Pay Your Loan off as Quickly as You Can
The faster you pay off your loan, the less money you'll pay in fees, so it should be your goal to pay it off quickly, rather than making a minimum payment and letting your loan roll over.
Put Unused Loan Money Towards Repayment
If you get a $600 loan and only use $400, you should put the remaining $200 directly towards the repayment of your installment loan, rather than using it on something you don't need. Doing so will help you ensure that you repay your cash loan as quickly as possible.
Only Get a Payday Loan for Emergencies 
Finally – and most importantly – you should never use a payday loan for anything other than an emergency. You should use installment loans for unexpected expenses, like:
Covering an emergency medical bill
Repairing your car so you can get to work
Paying for the gas bill or other utilities
Emergency travel for a death or illness in the family
You should not use installment loans to do things like fund a vacation, purchase unnecessary items, or for any other such frivolous purpose. Doing so is a sure-fire way to get into financial trouble.
Know the Ways You Can Use Installment Loans Wisely!
Just like any other loan, online installment loans can be useful when used properly, and harmful to your finances when used improperly. So, after you apply for an installment loan with National Payday, make sure you follow these tips and make sure you understand the ways that you can use online cash advances wisely.
Hours of Operation for Customer Service

Monday – Friday from 9:00 a.m. to 12:00 a.m. EST

Weekends from 9:00 a.m. to 6:00 p.m. EST

Our website is accepting applications 24-hours a day, every day of the year