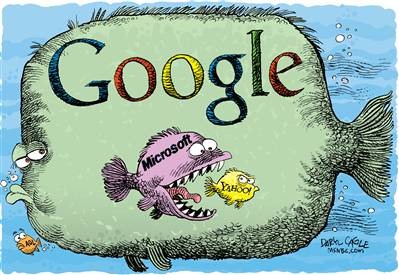 Quick, bookmark this site! Hurry hurry, Google is mad and about to ban us! We are not going out of business nor are we moving. We will be right here, where we have been for over a decade.
But Google has decided that businesses like this one – independent lenders who serve the hard working Americans the banks don't like to deal with – need to be suppressed.
Is this because the massive company is complying with new guidelines put in place by the Consumer Financial Protection Bureau (CFPB)?
Or is it because Google itself backs its own private lender, and doesn't really enjoy free market competition?
New Regulations
Since being established in 2010 The CFPB has made payday lenders Public Enemy #1. By using political and legal pressure to wage war against the private lending industry, it has taken great strides to shut down not just a few small lenders, but all of them.
Proposed regulations would create financial barriers for these businesses, making it too expensive to profitably run a lending business. By changing the rules they can force certain players out of the game, so to speak.
Change hasn't been happening fast enough, so the CFPB reached out to a force far more powerful than the federal government – Google.
Banned in the USA
Effective on July 13th, these new regulations in Google (the worlds largest and most omnipresent search engine) will prohibit any and all advertising from lenders that require repayment within 60 days.
In other words: all short term lenders.
In the United States, it will also target any lender charging more than 36% annual interest. This also specifically targets short term lenders, who tend to charge a percentage of the loan for days and weeks, not months or years.
Big banks, and global corporations need not worry. The CFPB is only going after the small fish – the sharks, as usual, are safe to continue feeding.
Monopoly: Google Edition
One interesting wrinkle to this story is that while Google claims to be making these changes for the greater good, they might actually be just clearing the table of any competition for themselves.
Alphabet Inc, the parent company of Google, is also the parent company of LendUp, a relatively new short-term lending business that started in 2012.
It has been argued – by people in the lending industry, as well as the Wall Street Journal – that this is very possibly a conflict of interest. Unless they soon announce that the new rules also apply to LendUp, it appears as though Google has legally arranged for it to have a monopoly on small-dollar and short-term loans.
So please, bookmark this site! Make sure you preserve your favorite loan blog today, because we may be harder to find soon.
Similar Posts: