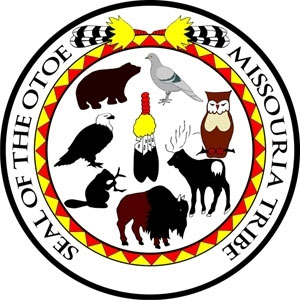 In a zealous attempt to curtail payday lending, officials from the state of New York have picked a fight they may not be able to win. The issue at hand is the sovereignty of Native American tribal reservations to lend money. The government wants them to stop, but tribal lenders are willing to battle all the way to the Supreme Court to protect their rights.
On August 6th, 2013, Benjamin Lawsky, the czar of New York's Department of Financial Services, targeted 35 different online tribal lenders as part of an overall "predatory lending" campaign. One of the companies, Western Sky, agreed to stop funding loans by September 3.
Two other tribe-owned businesses were not intimidated. They hired legal council and are suing Lawsky for targeting them for "unlawful intimidation." Their point is that on Native reservations, local governments do not have the authority to issue such an order.
Two Tribal Lenders
The Otoe-Missouria Tribe is located near Tulsa, Oklahoma. The Lac Vieux Band of Lake Superior Chippewa Indians are based out of Michigan. Both tribes offer payday loans in multiple states including New York, which is why they were targeted.
Department of Justice officials have that this is not intended to single out tribal lenders specifically. It is part of a wider effort to root out predatory lenders. But that isn't the issue being debated. The suing tribes believe that that government has no standing to make such an order against them, or any other tribe.
In 1851, the US Government first established Indian Reservations. In 1934 the "Indian New Deal" gave tribes more power, and encouraged their sovereignty on their own lands. The next big change didn't happen until the early 70s, when the Supreme Court ruled that States have no authority to tax Indians on reservations. Nor to regulate ANY Indian activities on the reservations. This opened the door to casinos and gaming establishments on tribal lands.
According to the countersuit filed against Lawsky, the tribes feel that lending money is one of the benefits of their sovereignty. In short, the State of New York has no legal standing to shut them down.
Poverty and Revenue
According to the Native American Financial Services Association, the money made from tribal lending brings in almost one quarter of tribal income. This is money used for infrastructure, education, and health care. The economy on most reservations is shaky at best. The US Census lists that 25.3% of Native Americans live in poverty. So the argument could be made that this lending revenue is vitally important for many tribes. Much like the fight for gaming casinos in the 70s, Natives are prepared to defend their autonomy on their own lands. But how will they fare today against a government that has increasingly sought to shut down alternative lenders?
[Photo Credit: Nathan Soliz]
Similar Posts: