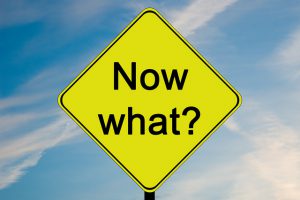 After two years of planning and consulting, the Consumer Finance Protection Bureau (CFPB) released its new regulations for independent lenders. These changes are designed primarily for payday lenders, but in fact apply to all small-dollar and independent lenders. Title loans and installment loans as well as payday loans.
The rule changes were instituted as way to "protect" borrowers from "predatory" lenders, but in many ways they seek to protect the consumers from themselves. These changes will prevent many people from acquiring short-term loans, which may hurt them in the short term in an effort to keep them out of the "cycle of debt."
Basically, the new payday lender rules can be summed up in these four guideline regulations:
Lenders are required to establish a borrower's ability to repay.
Payday lenders cannot loan money to just anyone.
There needs to be a legitimate and good-faith effort on their part to check on the potential borrower and make sure they have the resources to repay the loan. Employment or a regular source of income should be verified, the applicant should have a bank account, and so on.
In theory this will make it harder for applicants to get a fast loan. But it should also reduce the default rate for loans, which in turn will lower overall interest rates.
Individual loan payments must be limited to a level that would not cause financial hardship to the borrower
Without a more strict definition of what "hardship" entails, it's hard to say exactly how this rule with affect borrowers.
But in a general sense it seeks to prevent any lender from setting payments that the borrower obviously cannot afford. This may seem like a common sense practice for all lenders. But keep in mind these rules are not meant to target legitimate businesses.
Payday lenders cannot allow consumers to reborrow immediately or carry more than one loan.
The cycle of debt is a very real thing. In means you can never catch up on your bills, and the debt keeps growing and growing. This rule is intended to stop that cycle in its tracks.
Consumers cannot take multiple loans at the same time, and cannot "roll the loan over" by immediately borrowing the money again.
For borrowers who use payday loans once in a while, and only when necessary, this rule doesn't affect them in any way. It is geared towards serial payday borrowers.
If payday lenders use automatic debit payments directly from borrowers' account, they can only attempt to withdraw a limited number of times if there are not sufficient funds to cover the loan payment.
Not all lenders automatically withdraw loan payments from the borrower's accounts, but many do. This rule is for those specific lenders, to prevent them from repeatedly trying to draw funds from your account.
Similar Posts: