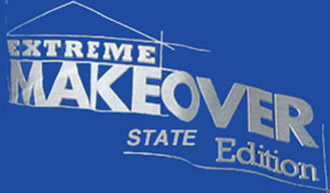 After ten years of banning payday lending in North Carolina, a new bill was put forth to allow the practice once again. Payday lending has been under immense scrutiny over the years by federal regulators. Some states, like North Carolina, just decided they were not willing to allow payday lending within their borders. However, the new bill proposed has put into place some restrictions that will make payday lending a viable alternative to other types of lending within the state.
Senate Bill 89
Senator Jerry Tillman sponsored the senate bill 89 which allow loans (deferred presentment transactions) in the state of North Carolina.  Although it is very similar to a payday loan, there are some remarkable differences that will help the borrower stay on track. The amount of cash that a debtor can get is limited to $500 and the loans will have short repayment terms like in a payday loan. The interest rate on the loans will be maxed out at 15 percent for every one hundred dollars borrowed. This is cheaper than what a regular payday lender would offer.
Tracking Debtors
The bill also addresses some of the major criticism of payday lending practices that opponents fear create a cycle of debt for the borrower. One of the biggest arguments against payday lending has been the potential for borrower abuse. While lenders state their rates clearly and try to limit borrowers to two transactions a year. Some borrowers get buried in loans by taking out multiple payday loans with different lenders and then rolling the loans over continuously instead of repaying them. This causes the interest rate to rise and fees to stack up and typically ends up with borrowers owing much more than the original principal. However, North Carolina is arguing that if the state tracks the borrowers who make these loans in North Carolina across multiple lenders then they can be refused extra loans or banned from future loans, if they fail to repay.
A New North Carolina State Database
The bill proposes the creation of a statewide database that would be funded by a transaction fee, paid by the payday lender. Once a borrower defaults on a loan, they'll be banned from the system entirely. In addition, military personnel and their spouses would not be allowed to take part in the new system. If a borrower makes a payday loan and then repays it, they can continue to make use of the system… Shutting down the argument that they would end up on a road to high interest debt. In fact, proponents of the new bill state that with the new precautions the high interest rates of the past would never happen under the new system.
Why Now?
After a decade of refusing payday lenders within their borders, NC had a sudden change of heart. Part of the motivation is the demand within the state for this type of short-term lending. North Carolinians without access to more traditional forms of credit can qualify for a payday loan by simply showing proof of repayment, regardless of their credit history. The number of low-income people who have no other form of emergency lending may also be a factor. Also, North Carolina has recently changed government and holds a Republican super-majority in the general assembly, unlike in the past and this new government is seeking to revamp the state into new directions.
Similar Posts: