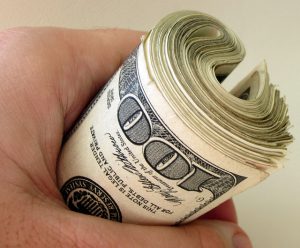 Payday loans are one of the few financial choices open to everyone. If you are employed, or have a steady income, then you are qualified to become one the millions of short-term payday loan borrowers.
But beyond availability, why do so many millions of Americans choose payday loans every year? There are two primary reasons, one of which might surprise you…
No Fax / No Options
A large portion of payday loan borrowers are unbanked, or underbanked. Many of them don't have any accounts set up in any financial institution, and live a cash-only existence. So when they need some quick cash, they need to come to a payday lender.
Having bad credit is one type of problem, but having no credit is a much bigger one. People with no credit are not a part of the financial "system" as most of us know it. They do not have a credit card, and have never had one. They do not have a bank, or anyone to give them professional financial advice.
Some of these hard working people, who choose to live life in cash and not on credit, can't even get approved for a bank account. So when they need a loan, why on earth would they look to a bank? They wouldn't. And they shouldn't.
Transparency
A recent study of payday loan borrowers revealed something that might surprise critics. One of the aspects of payday lending people like is the transparency.
Yes, payday loans do have a higher rate of interest than bank loans. In addition, they also sometimes carry additional fees. But all of these rates and fees are carefully laid out and explained to consumers before borrowing.
Americans like to know what they are getting into. Many feel that big banks try to hide their fees and rates. Independent lenders don't have such red tape, and instead plainly lay out the terms of borrowing and repayment. This is something people admire.
Payday Loan Borrowers are Not the Problem
Payday loans are not the problem. They never have been the problem. These loans are a response to a problem, and the deeper the problems with the American economy for the working class get, the more people will turn to payday loans.
For those who seek to shut down payday loans, know that you will never prevail in this. As long as people struggle and need to borrow money, there will be independent lenders to work with them.
Similar Posts: