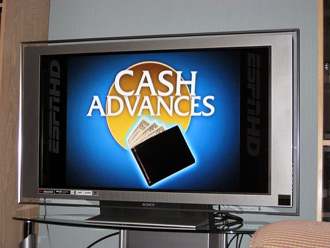 Payday loans are always a hotbed of discussion and controversy, but recently one problem has become more and more prominent. As these short-term loans become increasingly popular, a new niche business has emerged to capitalize – the payday loan broker.
Recent statistics out of the UK show that as brokers grow in size and influence, so do complaints about their practices. Complaints registered to the Citizens Advice Consumer Helpline increased 42% in the last year. Since these loans are not regulated in the US, there are no recent numbers yet on the growth of brokering business in the States.
Payday Lenders and Payday Brokers — the two sound very similar, yet they are worlds apart. Where lenders are businesses that loan money to people, brokers merely buy and sell information – including your sensitive financial information – to the highest bidder.
Loan brokers are not lenders are all! And yet, many of them masquerade as lenders. They will present as a lender, encourage you to fill out a loan application, and then sell your application to any number of bidders they have.
If it's important to you to know who you are borrowing from, it's essential to never use a loan broker. You should only ever rely on a direct lender for your borrowing needs.
How Brokers Can Make You Broker (Part One)
When you apply for a loan from a direct lender, you establish a line of communication between yourself and the company. You communicate directly, through phone calls, emails, and texts. The application goes to the company, who approves it and dispenses the money into your bank account. It is a relatively straightforward process.
When you apply for a loan from a broker, you are essentially giving your personal information to an anonymous programmer. This person or company has contracts lined up from loan companies that buy the completed applications as "leads." You have no control over who gets your application, and who gets full access to your information. Whoever pays best gets your application.
If this company decides not to loan money to you, they can perpetuate the process by selling your application to yet another company.
How Brokers Can Make You Broker (Part Two)
Payday loans are easier to get than bank loans, but they carry higher interest rates. No one has ever argued that these loans are cheap – they are a premium service, and require a premium price.
Since brokers are not lending the money or collecting the interest themselves, how exactly do they make their money? By tacking on extra fees and charges for the borrower.
Regardless of what the APR is on your loan, if you go through a broker you will see add-ons that make the amount you repay much higher than it should be. These charges may be a one-time fee for connecting borrower to lender, or they may be recurring charges that are tacked onto every payment.
Protect Yourself
In nature, animals develop camouflage to blend into the environment and remain invisible to predators. Brokers are no different, and camouflage themselves to look like payday lenders. Although this tactic is dishonest, it is a widespread practice – you think you are applying for a loan, but you are just giving them your information to sell.
How can you tell the difference?
Do they claim to be a direct lender? Most of these brokers won't tell a lie, they will just mislead. Very few of them will fraudulently claim to be a direct lender if they are not. So read their website and their company policy, go through the fine print, make sure they are a direct lender.
Do they have customer support? A phone number?
Since a broker has no customers, they should not have a customer support page or phone number. They don't want anyone calling. However, a direct lender will have protocols in place to deal with customer issues, and should have a contact number and email address on their web page.
Similar Posts: