The British government, working hand in hand with consumer advocacy groups, is starting a new campaign to battle predatory lenders. Too many Britons are reliant on the short-term, high-interest loans, and officials are prepared to fight back.
But what will the fallout be, and will this move hurt more people than it helps?
Payday lending is a 2 billion pound per year industry in the UK (roughly 3 billion in US dollars) and it has long been a target for finance reform. But the newest attempt at reform is being given some real teeth.
Financial Conduct Authority
The first of July saw a "summit" between finance ministers, consumer protection groups, and lenders. Some advocates want there to be a cap on how much a borrower can owe a lender, but others don't think that goes far enough.
The problem isn't with borrowers, of course, but with the payday lenders who sometimes use misleading advertising and hidden fees.
The use of advertising is one of the first targets for the new created Financial Conduct Authority, which will be given the power to regulate the payday lending industry starting in April of 2014. One of the first steps being considered is a complete ban on all advertising for cash advances and payday loans, which the head of the FCA admitted was "extreme" but still being considered.
Other measures being considered by the FCA include a cap on interest, mandatory data sharing by lenders, and a hard cap on interest rates.
One Million Loans a Month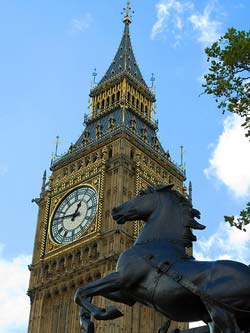 British consumer group Which? recently conducted a poll and discovered that 4% of Britons – a full one million households – took out a payday loan within the last month. While half the respondents said they can't cover repayment costs, 38% of them said they needed the money for essential items like food, rent, and fuel.
The results of the poll were interesting; not only was payday borrowing much more prevalent than expected, but the borrowers themselves seemed to know it was a bad deal, and yet felt they had no other options.
The question lingers – if the government is moving against payday lenders to stop the debt cycle for its citizens, what happens to those hundreds of thousands of people who need payday loans to buy food, or drive to work?
What Happens to the Borrowers?
While on the surface the argument against "predatory" lenders makes sense, it obfuscates a bigger issue. There are a million people a month using payday loans in the UK. If they no longer have access to this money, what happens to them? What happens to their families? This is not an industry where a majority of the lendees are feeding drug habits, or blowing their money on gambling; by and large the people who use cash advances are working class folks. If the system is shut down a huge number of working class people will be hit, and hit hard.
Will banks suddenly open their doors to the working poor? Or is the likelihood greater that illegal loan sharking will make a resurgence? It's important to watch how the situation abroad plays out, because it could very quickly happen here in the US as well.
According to Pew Research, roughly 12 million Americans use payday loans every year, to the tune about approximately $7.4 billion. For many, if not most, of these borrowers, it is a last resort. There are very few legal borrowing options for people with bad credit. To criminalize cash advances is to take away the last resort for millions of people in need.
If someone has a broken leg and you take away their crutch, they still need that crutch or they fall down. Hopefully the British government can work out a compromise with the lending industry, to prevent one million working class Britons from falling at once.
Similar Posts: