Whether it's emergency medical bills, car repair needs, difficulty making rent, or other unforeseen expenses, you may find yourself in need of a short-term loan when you least expect it.
When the bills add up to more than you can handle, you need to make an intelligent decision about a short-term loan. Some turn to banks, creditors, or family – options that often have unforeseen costs of their own.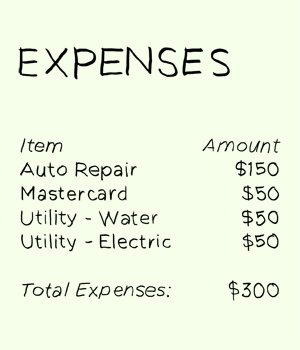 In many situations, payday loans are the cheapest short-term solution. In 2010, over 12 million Americans took advantage of payday loan services to provide the financial help they needed for emergency medical expenses, car repair, rent and other overwhelming expenses. But how do payday loans compare to other short-term loan options?
Take a look at the expenses on the left. Say you have those four bills to pay, but you don't have the $300 to cover the payments. You'll need to make a choice.
Writing checks you can't cash is expensive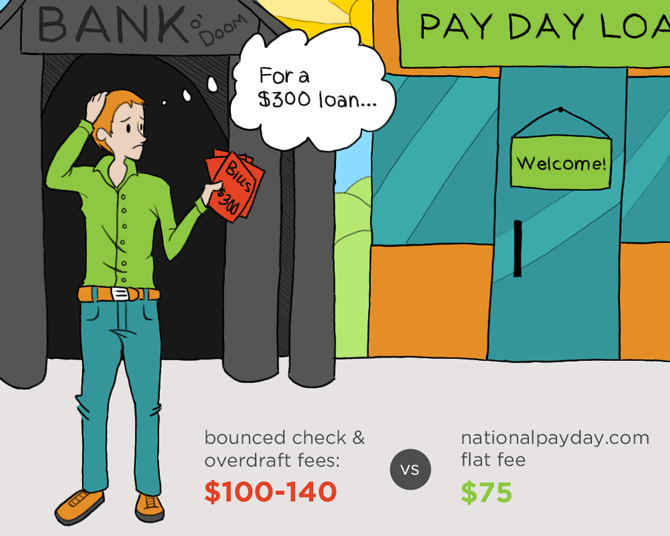 You could write all four checks and hope your next deposit beats them to the bank. But chances are it won't. Then you bounce the checks, and that gets expensive.
How expensive? Most banks and retailers charge $30 per bounced check. If you're counting on your bank's overdraft protection, you won't fare any better. Overdraft fees have crept up to $35 per check in many cities.
Total cost: $100-140
The bottom line: A payday loan of $300 typically costs a flat fee of $90. Paying back a payday loan within the 14-30 day term would be a much cheaper option than dealing with $100-140 in bounced check or overdraft fees.
Credit card fees cost more than you think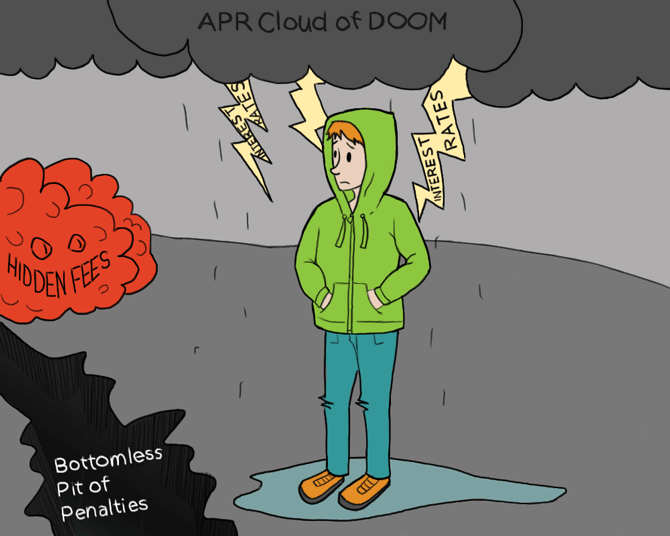 You could get a cash advance on your credit card and pay the bills that way. But if you max out your cards and can't make those payments, you're in even bigger trouble.
The emergency situation explained above could be made worse with excessive credit card bills. Splitting your urgent bills between your credit cards could be a good option, but if you're not able to pay that bill on time, you're looking at late fees between $25 and $39.
Even worse, a cash advance usually costs 1-5% in up-front fees.
And, the APR on cash advances is higher than your standard APR. If your card APR is 15%, your cash advance APR may be over 20%.
Cost: $100 – ?????
The bottom line: A payday loan may help you avoid the downward spiral of late payment fees, cash advances and rising APRs.
It's hard to get a loan if you have bad credit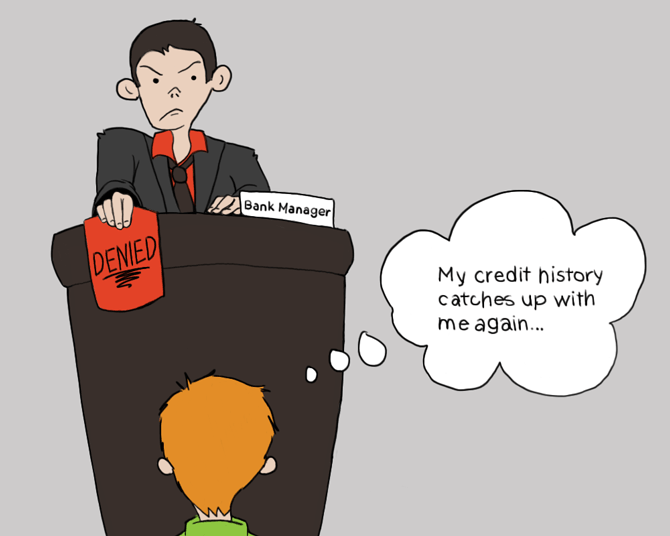 A loan would be great! But, unless you have a near-perfect credit rating, accessing bank loans and credit cards with attractive interest rates is going to be tough. Payday loans offer a good short-term loan when banks and creditors are unwilling to make small loans.
Cost: Variable, but low.
Availability: Poor.
The bottom line: Payday loans are accessible to those with poor or no credit. Payday loans have a high approval rating and can advance money quickly and easily for emergency situations.
Borrowing from family is never free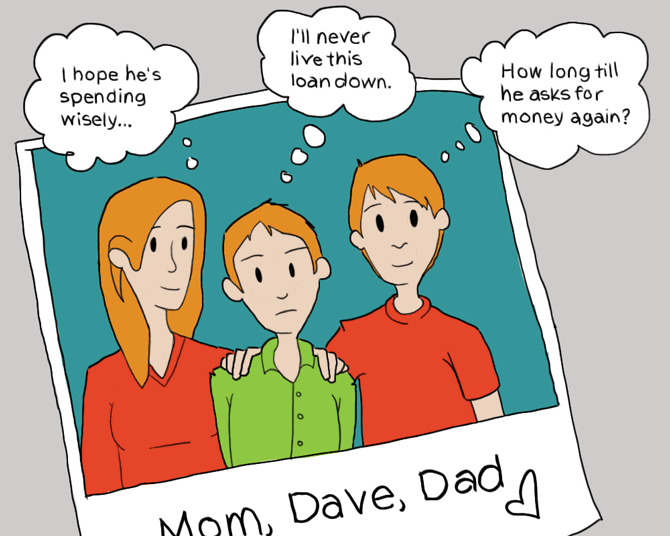 Nothing can complicate the relationship with your family and friends like money. You love your in-laws – they're wonderful – but borrowing money from them can mean opening up the door for them to get really (really) involved in your financial choices.
If you could put a price on emotional grief, well…let's just say the interest rate on family loans is pretty high. Even after you pay that money back, you may be hearing about it for years to come. Family reunions will never be the same.
Cost: Therapy. Dirty looks. Long family dinners.
The bottom line: Payday loans may be the best short-term loan in many situations. When faced with $100-140 in bounced check or overdraft fees, or up endless credit card penalties, a $90 payday loan is an inexpensive option, regardless of credit history.
Like it? Share it!
Or If you need a loan:
Apply »
Similar Posts: