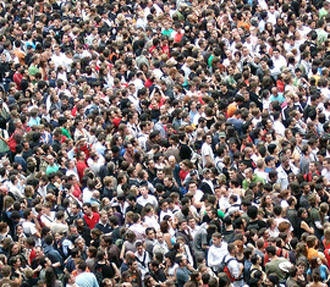 A lot more people than you probably think. While some aspects of the financial and political world are unkind to cash advance lenders, the truth is they are here to stay. In the last five years, 5.5% of all American adults have used a payday loan. Roughly 12 million people per year get these short-term paycheck advances.
Who are These People?
There isn't one "type" of person that uses alternative financial services. Banks do not meet the financial needs of all Americans, and there are a lot of people, either by choice or circumstance, who are falling through the cracks. These people, the unbanked and the underbanked, also need options. That's where paycheck loans are most important.
52% of borrowers are female. 55% are white, but African Americans, Latinos, and other minority groups are heavily represented. 52% of borrowers are in the age bracket of 25-to-44, but there has been a recent increase in loans by retirees and senior citizens. 58% of cash advance borrowers rent their homes. Only 15% have a four-year college degree.
The only thing all these people have in common is a job. As the name stipulates, a "payday loan" is just an advance on the borrowers next paycheck. These aren't long term, adjustable rate loans, they are short-term fixes; a way to get your hands on your paycheck a few days early.
Who Does the Cash Advance Benefit?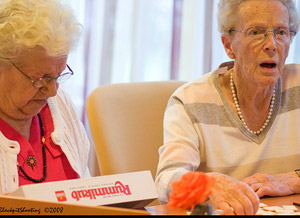 Anyone can take advantage of these loans. Although there is a stigma that only low-income individuals turn to payday loans, they are a viable option for anyone confronted with a short-term emergency that might quickly balloon into a bigger more costly problem.
Seniors and retirees on a fixed income often get paid once per month, which gives them a long time to wait for that next check. An online payday loan can get them quick cash to tide them over until the next benefit check comes in.
The Traveler who missed his flight and needs new funds to get a new ticket, rental car, or other emergency provisions.
The Tourist who is stranded overseas, with his or her credit cards frozen, has access to cash via an online payday loan which can mean the difference between sleeping on the sidewalk or a hostel.
Middle Class families with medical, household, or automotive emergencies. Lower FICO scores have made getting credit through traditional means difficult.
Caregivers with children or grandparents that need medicine or treatment not covered by insurance. A payday loan can help get the money into a caregiver's hands quickly.
College Students who work to pay the bills may need a little extra, for tuition, books, or supplies, and a cash advance can help them avoid late payment penalties.
There was a time when an employee could go to an employer for an advance on their next paycheck. While that practice is still alive and well in some small businesses, most Americans don't have that option if something unexpected happens and they need money until payday.
Similar Posts: