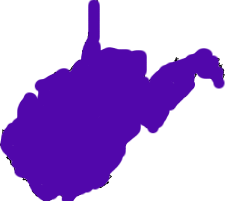 The state of West Virginia has never had a legal payday lending industry. Payday loans, those short-term loans which offer cash advances to be repaid by your next payday, were not allowed in the state of West Virginia and the cash advance shops were not allowed to open within the borders of West Virginia. This didn't stop some people from getting payday loans, however, even when they resided in West Virginia, as the Internet allowed them to get them online. West Virginia doesn't want any payday lending done in their state, regardless of its origin, and filed lawsuits against five Internet online payday lenders associated with FFD Companies and finally reached a settlement.
The Settlement
Five online lending websites that are part of FFD are going to refund approximately $305,000 to 576 people who made illegal payday loans from the state of West Virginia. They will also stop marketing in the state, and will not make or collect any future payday loans in West Virginia. This effectively bars this company from collecting on past due payday loans in their state also by canceling the debt. Those consumers that did use the service and repaid the loans will be able to obtain a refund if they made the loan through the five websites and lived in the state of West Virginia.
Aggressive Targeting of Payday Industry
This isn't the first time a state has aggressively targeted the payday lending industry. Other states have banned the industry from doing business within their states or heavily regulated it. However, West Virginia takes it one step further by also going after those payday lenders online who manage to skirt the rules by keeping a business presence on the Internet while having to physical presence with the state. The Attorney General of West Virginia, Darrell McGraw, has actively pursued even these alleged offenders by suing at least 10 payday lenders doing business online. In all, McGraw has managed to claim $2.4 million dollars in canceled debts and refunds for people in the state of West Virginia.
Financial Regulations Everywhere
The payday loan industry is besieged on all sides from the Federal government to state governments that seek to limit their activities. Those opposed to the payday lending industry cite the high rate of interest on the loans and call them financial traps for the low-income. However, there are those that claim that payday loans provide the low-income demographic and those people with poor credit histories, an alternative way to get credit when other sources are inaccessible. With new financial regulations coming out of Washington, the payday lending industry may end up changing the way it does business just so it can stay open for business. Potential limits on payday lending to military personnel may have them banning that service as one that can't support the risk anymore. In which case, if that happens, the payday-lending opponents may celebrate but there will be fewer avenues for some people with low-income or poor credit histories to get emergency cash when they need it.
Similar Posts: