Tips to Get Approved for Online Cash Advances with National Payday Fast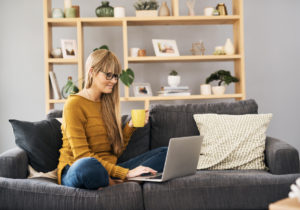 If you need an online cash advance and you want your money quickly, National Payday is a great choice.
We offer the fastest payday loans and online cash advances, and we can help you get up to $1,000 in just a single business day. But if you want to make sure you get your cash ASAP, you'll need to make sure you follow the following steps.
Read on and see how you can get approved for an online cash advance with National Payday – fast!
1) Have All of Your Information Ready Before You Start an Application 
If you're ready to get started and apply, you'll want to make sure that you have all of the information that is required for your application.
U.S. Citizenship and age of 18+ – Usually, you'll enter your Social Security and/or driver's license/state ID number to prove this, so make sure you have these numbers written down.
Proof of income, address – We cannot offer short term loans to people without income, so we will need a pay stub or a bank statement that proves your income. We will also require you to confirm your current address.
Bank account information – We need to deposit your cash to an open, active checking account with no holds, so we will need both your bank account number and routing number.
If you make sure you have all of this information on-hand while filling out your application, you'll be able to fill it out in just 5-10 minutes and get your money fast with an online cash advance.
2) Apply Early for Same-Day Online Cash Advances
If you want to make sure that you get approved for a payday loan as soon as possible, you must apply and be approved for a loan before 11:50 AM EST. If you do so, you will be eligible for our Same Day Cash program.
As long as you are approved and accept your cash loan by the designated time, your cash will be issued and sent to your account by the end of the business day. Missed the cut-off for same day cash? Don't worry. You will still be approved and get your cash by the end of the next business day.
3) Be Ready to Pick up the Phone
We might need to give you a call as soon as we've approved your loan application, to ensure that you understand and accept your loan terms. Make sure that you provide accurate contact information and be prepared to answer our phone call. If you miss our call, we cannot approve your application until we have contacted you over the phone successfully. This can lead to multiple delays.
Get an Online Cash Advance Fast with National Payday
If you follow these 3 tips, you can make sure that you get an online cash advance fast with National Payday. So, keep them in mind, and start filling out an application for a payday loan today!
Hours of Operation for Customer Service

Monday – Friday from 9:00 a.m. to 12:00 a.m. EST

Weekends from 9:00 a.m. to 6:00 p.m. EST

Our website is accepting applications 24-hours a day, every day of the year