Slide

Payday Loans & Cash Advances from a Direct Payday Lender
✓ Same Day Cash on Payday Loans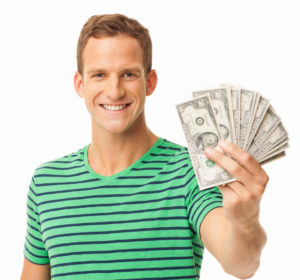 When you apply for a payday loan, time is of the essence. You need emergency cash, and you need it fast.
That's why National Payday offers same day cash for payday loans online.
You need your money, and you need it now. So just fill out our online application. If your application is completed and approved by 11:50 a.m. EST, you'll get your cash on the same business day! Didn't make the cutoff? Don't worry!
We'll send your cash to you on the next business day. No more waiting around for a check to come in the mail!
✓ Cash Advance Approval in Minutes 
At National Payday, we know that your time is precious to you – and you don't want to waste time applying for a short term loan, only to sit around while the application is processed, or to be denied.
That's why, at National Payday, we use a specialized automated system, which uses pre-qualification to approve your cash advance or online installment loan in just a few minutes. No more waiting around – apply today, and you can get approved right away.
✓ Direct Payday Lender
Unlike some other companies who provide pay day loans online, we're a direct lender. That means we take your applications and issue your loan ourselves – instead of working with third-party lenders.
This has a number of benefits for our customers. First, you get better customer service, and faster loan approval. Your data is also more secure, as it is not shared with any other company.
In addition, direct lending makes it easier to qualify for a loan. As long as you meet our qualifications, we can give you a loan. When working with a direct lender, you don't need to worry about another lender having different requirements.
✓ Payday Lending Since 2000
For nearly two decades, we've been providing our customers with excellent service and reasonable payday loans. As one of the oldest and best online payday loan provider, we've seen it all, and our team of customer service representatives is always here to help you out, no matter what the situation may be. You can trust us to deliver helpful, reliable service, and get you the cash you need – fast! Learn how to find fast payday loans online and legitimate payday loans here.
✓ Secure & Private
We take your security and privacy seriously. We use the latest security measures, such as HTTPS and end-to-end encryption, to keep all of your data safe when you work with us, and we use advanced security systems to keep your personal information safe.
In addition, because you can apply for a loan online from the comfort of your own home, you don't have to wait in line at a loan office. Nobody has to know that you're applying for a payday loan, which keeps your finances and your life more private and secure.
✓ Direct Deposit Payday Loans
Unlike other lenders who issue checks, we offer ACH direct deposit payday loans for all of our cash loans online. That means you save time and money – you don't have to go to the bank or spend money at a check cashing store just to get your cash. It's deposited into your account automatically within a single business day.
Online Services
Hours of Operation for Customer Service

Monday – Friday from 9:00 a.m. to 12:00 a.m. EST

Weekends from 9:00 a.m. to 6:00 p.m. EST

Our website is accepting applications 24-hours a day, every day of the year