Why National Payday Is One of the Best Online Payday Loans Company Nationwide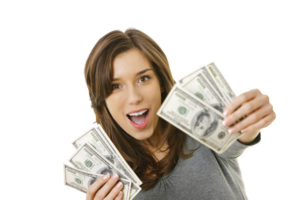 Looking for the best online payday loans?
Look no further than National Payday. At our online payday lender, you'll get the cash you need – with speed, integrity, and great customer support. If you're in need of quick cash, fill out a loan application today!
Wondering why you should choose us over "the other guys?" Don't believe that we offer the best online payday loans? Here are just a few reasons that you should choose us for your next emergency loan.
We've Been in Business Since 2000
Our team of lending experts has seen – and done – it all. We've been in business since 2000, and we specialize in helping our clients get access to emergency cash on their own terms – and on their own schedule.
Our online-only business model means you can easily apply for a loan in any state where we offer our services – without leaving the comfort of your own home. It also keeps our costs low, so our rates are very competitive, compared to other lenders.
Transparent and Straightforward Lending Terms and Conditions 
We believe that you should always have a complete understanding of your loan terms – before you sign! We make it a point to walk our customers through the process of loan repayment.
From the repayment schedule to the way that funds are withdrawn, to fees and other costs associated with your loan – as well as late fees and fees for non-payment – we tell you everything you need to know.
We believe in informing our customers and giving the financial education they need to get their finances back on track. That's what makes us a top choice for the best online payday loans.
A Streamlined Approval Process Makes It Easy to Get the Cash You Need
There is no complicated paperwork, and there are no difficult-to-understand forms to fill out. We've made our application process as user-friendly and straightforward as possible. Even if you're not especially tech-savvy, it's easy to apply for a loan. And, if you have any trouble at all, you can get in touch with our customer support staff, who will walk you through the entire process.
You Can Save Time (And Money!)
Driving to a physical loan office can take quite a bit of time and requires you to spend money on gas and other expenses, particularly if you're in a rural area or far from your preferred loan office. By getting the best online payday loans with quick approval from National Payday, you can save both time and money.
You're Guaranteed to Be Approved If You Meet Our Requirements
As long as you are employed and making $1,000 a month, you're an American citizen over the age of 18, and you have an open and active savings account, we can approve you for a loan of between $200-$1,000. It's just that simple – so fill out your application today!
Get Started with National Payday Now – the Cash You Need (Without the Hassle)
If you're in need of emergency cash for any reason, our team is here to help. Start your application online today, and get the money you need – when you need it. Got more questions? Check out our FAQs, or contact us for more information.
Hours of Operation for Customer Service

Monday – Friday from 9:00 a.m. to 12:00 a.m. EST

Weekends from 9:00 a.m. to 6:00 p.m. EST

Our website is accepting applications 24-hours a day, every day of the year