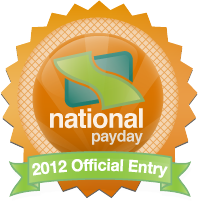 By: Yeimarie Duran
From the time we are young until we are adults, we are told to spend our money wisely and to always save some for emergencies. We learn to budget and soon we find that every dollar we earn has a purpose, whether it be for bills, saving up for college, or emergencies. However, for some, being able to save is not always an option. Some people barely make enough to meet their own basic needs.
Growing up in middle class America as the oldest of three, I witnessed my fair share of unexpected expenses throughout the years. Everything from car problems, wisdom teeth removal, emergency root canals, dozens of pairs of broken eye glasses, school field trips, trips to the emergency room that make us wonder exactly how good our insurance is, and that is just to state a few. There was never a moment to save, our dollars were usually spent before they were earned, which I am sure is something many families have in common with mine.
It was thru the many struggles my family faced throughout the years that I decided to go to college. My biggest goal in life has been to be successful in order to help provide not only for my future family but for my parents. My parents have sacrificed so much in order to see to it that my brothers and I were always well fed, clothed, and had a roof over our heads. They always put our needs and wants before their own and never thought twice about it, even if it meant putting theirs on hold.
Upon entering college I was fortunate enough to be awarded financial aid by the university. However, with each new school year, tuition costs have increased and the amount of financial aid awarded has slowly declined. It has become more difficult for me to be able to afford all of the expenses that come with being a college student. For example: housing, books, food, and gas. Like many college students, in order to help pay for the things that financial aid does not cover, I began working. But we often find that working while being a full time college student comes with a price. The time we spend at work costs us time that we could be working on essays, assignments, and studying for exams.  Myself, and I am sure the many other students in my same position, are often faced with the question of whether or not we are able to work more hours without compromising our education.
It is in incidences like mine that I believe short term financing of any kind can be very beneficial. It comes in to save the day when you start to worry on how you will come up with that extra bit of money and are unable to squeeze in another minute at work. For those trying to provide for their families it can give them a chance to pay for all of their necessities in addition to being given that extra bit of financial cushioning. For a working college student like myself it means being able to meet my financial needs without having to work more hours and compromise my education.
In addition to helping pay for the things we need in life short term financing can help us pay for the things we want. We often find ourselves so caught up in trying to make ends meet that we forget to have fun and enjoy life. Some families try to save up for things such as vacations; however, when certain events arise, we end up using that money for other purposes. Then before you know it the thought of being able to even take a vacation is completely out of the window. Because of short term financing this doesn't have to happen. We do not have to sacrifice something such as a vacation the entire family was excited about, replacing clothing we have outgrown, or even dinning out to celebrate a birthday or a milestone.
All in all short term financing can be extremely beneficial. It can allow us to meet all of our financial needs and wants no matter what stage of life we are in.
Similar Posts: