The banking industry often refers to payday loan companies as unworthy. Banks will argue that payday loan companies are designed for low-income people and individuals without established credit.
The truth of the matter is that payday loan companies assist individuals with all different types of income and credit throughout the world. Banks lick their chops on long-term loans and somewhat despise the short-term solution available from payday loan companies. In reality, payday loan companies are taking business away from the traditional bank loans. Banks look at the bottom line and they do not concern themselves with the short-term needs of many borrowers. Many people feel that banks will encourage the borrower to get a bigger loan than necessary.
Do not get the impression that banks are out to get you but you must understand it is a business just like anything else in this world. If you are in search of a large sum of money then a bank might be a good solution for you but if you are in search of a short-term loan to handle your financial situation quickly, a payday loan is perfect. The two types of loans are like comparing apples and oranges; do you want long-term repayment schedules or short-term repayment schedules?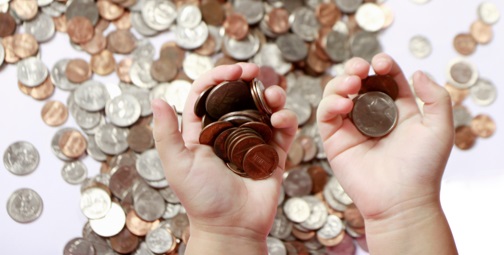 We All Need Help, Sometimes…
Many people have found themselves in a bind at one time or another. Throughout life, you will most likely face more than one of these instances. As you may already know, payday loans and cash advances can help you in a time of financial downfall. How do I know which one is for me? You will have to know the difference between the two before you make any decisions. Take a minute to read this article over and you will discover which route will be best for you and your situation. You will also be informed on the difference of the two terms and their importance. Finally, you will figure out which loan, or advance, will fit you.
Cash advances are helpful to certain people with financial struggles. They are usually smaller amounts of money for the borrower but are just as convenient and available to anyone with something of value that they are willing to put up for collateral. If you don't have something worth the amount of money that you plan on borrowing, then a payday loan would be the best choice for you. Cash advances can be large or small chunks of your upcoming funds. If you need the money before it actually gets to you, a cash advance will make that a possibility. The requirements are similar to that of a payday loan but cash advance loans do not always have to be paid on the day after you receive a paycheck.
When you apply for a cash advance, you must have a checking account. You will be required to write the lender a check for the amount they are lending you, plus a small fee. Some lenders fees are cheaper than others so you may want to shop around. You must tell the lender on which day the money will be available for them to extract it. Assuming that all goes well, you will only be charged for the amount that you wrote the check for. If for some reason your check bounces, you will be charged additional fees by the bank as well as the lender. It is in your best interest to fulfill your side of the deal. You do not want to dig your financial hole any deeper or else eventually you may not be able to climb out. Cash advances will also have much lower interest rates than payday loans. Payday loans are unsecured loans which applies a higher interest rate. Since cash advances are secured by property of some sort, the interest is usually substantially lower. The downside to cash advances is that you will not only be more debt if you fail to comply with your agreement but you will also lose the possessions that you put up for collateral. When you get the cash advance, you never plan on something terrible happening to where you can't keep up with the loan. If it were to happen, you would be out more than just the money you borrowed.
Payday advances are easy to get for people with all ranges of credit. You will not be required to put up any of your belongings for collateral. You can hold on tightly to your possessions and never have to worry about them being taken away by an angry lender. You will simply be getting payday advance. In a way, you surrender your future finds to the lender so that you can have access to them now, for whatever the reason may be. You will only be able to borrow the amount of your paycheck minus the small fee that will be applied. The interest rate on this loan may be high but will be a small price to pay to have the money you need, right when you need it.
Payday loans are made for the ones who have smaller financial crisis. These loans are usually ranged from four hundred to five hundred, depending on the amount of money that you bring in every two weeks. Cash advances can be for much more than that since collateral is used. If you put up your new 2007 BMW for collateral, they will most likely lend you just a little more than others. If you need big bucks in a hurry and you have collateral to use, you will want to get a cash advance. For those of you who need smaller amount with no collateral, a payday loan or advance will be the answer for you.
Other Types of Payday Loans
Savings account payday loans are loans where the money that is borrowed is placed in a savings account instead of a checking account. The problem with this is that it is not possible to take money out of savings account. This is why it is hard for payday loan companies to allow individuals with a savings account to get approved for a loan. There is nothing wrong with having a savings account, but the point of a savings account is so that don't constantly take money out of the account.
This is why a checking account is used. With a checking account, it is easy to take the money out when it is time for you to pay back the money. We always ask that you send us a voided check from that bank account so that we can verify the account number, and the routing number. Once we have those number then we go ahead and take the money out of that account on the day that your money is due. We also need to verify the correct routing number and account number because if it goes in the wrong account then there is a problem. Many companies have however started using savings account payday loans to encourage more people to get loans from them.
The other problem with savings account payday loans is that these accounts normally do not have a lot of transactions done on them. We also usually ask that you give us a copy of your last bank statement so that we can see what kind of transactions you have been making and to make sure there isn't any non-sufficient fund charges. If we were to check a savings account, there would be not be able to see all of these transactions to see how what kind of a customer you will be after we lend you the money.
Direct Deposit Loans
If you get a loan from your employer, chances are you are going to owe him something. Likewise is the situation if you take loan from friends and relatives. Any money you borrow from Nationalpayday.com is totally your business, as are the things your loan is used for.
Once approved, your payday loan is directly deposited into your checking account by the next business day. When your payment is due, you can either pay the full amount of your personal loan, or any amount equal to or greater than your minimum payment. All payments are made online and are therefore directly withdrawn from your account as you make your payments.
In order to qualify for direct deposit payday loan all you need is a checking account open for at least one month with no bounced checks, a steady job making at least $1,000 a month, and not more than one other payday loan or cash advance with any other lender.
Anyone can qualify for a payday loan. If you have poor credit or filed for bankruptcy, your loan can still be deposited in your checking account. National Payday may conduct credit check for granting loans, however, they do use other consumer reporting agencies not affiliated with the credit bureau.
Direct deposit loans are short term unsecured loans. The loan amount that we directly deposit in your account will depend on the take home income you receive. You may be eligible for a payday cash advance from $100 to $500. A payday loan is an easy way to get a fast cash advance deposited directly into your account!
Check Advance
When you need a fast check advance to help you out of a financial jam, what you don't want is a long application and approval process. Most people looking for check advances need cash fast. At National Payday, we are capable of wiring the check advance into your account as fast as the next business day. A check advance can be just the ticket to get through a money crunch caused by some sort of unexpected expense. These check advances are available without a lengthy application procedure at National Payday.
With a check advance, you can get anywhere from $100 to sometimes even a $1000 without any hassle. The check advance loan is remitted within 24 business hours of application. The process is quick, simple and completely hassle-free. Check advance loans have helped a many people fill their immediate cash needs.
One doesn't even have to leave the comforts of their home to apply for a check advance, they can simply apply for it online. We immediately process the application received for check advance. Once you are approved the amount of check advance is electronically deposited in your account.
Living the fast-paced lifestyle that we often do it is hard to have time to breathe, let alone go through a huge check advance application process just to get a little cash quickly. If you need money fast, the long process of acquiring a check advance in person simply will not do. Your internet connection is your solution for a fast check advance. In no time you will have the funds you need to put you in charge of your financial life.
Similar Posts:
Hours of Operation for Customer Service

Monday – Friday from 9:00 a.m. to 12:00 a.m. EST

Weekends from 9:00 a.m. to 6:00 p.m. EST

Our website is accepting applications 24-hours a day, every day of the year