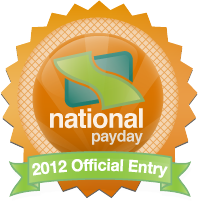 By: Ashley Burke
If you had asked me if I use Excel to keep track of my spending a year ago, I would have laughed. I am not computer savvy and always forget what I spend my money on. Going abroad for a semester to Australia I had to change my ways and for me, it only made my experience better! I'm currently spending a semester abroad in Australia. Not only was this trip expensive in itself, but everything here seems double what I would normally pay in the USA, not including the exchange rate. I'll be here for four months with no job and living off of the money I worked hard to saved up for this trip. Not only do I want to be able to eat on healthy and on a regular basis, but I want to go out and travel while I'm on this side of the world. Let's face it, when will I be here again?
By creating an Excel sheet managing my budget I am able to do just that! Instead of having to sit home while others traveled, I was able to spend smart and travel. For spring break I can head to Fiji for a wonderful week of relaxing and cultural exploration. I can eat out at restaurants (luckily here they do not tip), as well as making my weekly trip to the grocery store. Additionally, I can head out to bars on the weekend with out worrying I might break the bank on the expensive drink prices. Managing my budget in Australia has been a godsend. I keep track of what I spend on food, clothing, necessities and trips. I can sort through all of these expenses to make sure I'm spending an appropriate amount on wine as well as on food. Because of this I can take a long weekend up to the Great Barrier Reef to dive and bungee jump and also a trip down to New Zealand to see the beautiful countryside.
If I had not kept track of my money and my spending, I might have gone out to dinner too much or spend too much at the bar and would not have been able to afford one of my trips. If I didn't keep track of what I was spending my money on and how much, I wouldn't be able to do all of the fun and amazing trips I want to go on. It's important to make sure I have enough money to hop on a plane at the end of the semester or else I would be in real trouble. Overall, financing and budgeting this trip will allow me to do anything and almost everything I want to do while studying abroad in Australia. Unfortunately, I do not have unlimited funds but I do not have to worry as much about wasting money on senseless things.
When I get back to my college in the United States, I will definitely be keeping track of my spending there as well. This is one of the best moves I have made in my college career. Also, it is so easy to do! At the end of each day or week, I just input my expenditures into a spreadsheet and make sure to fill out what I bought, how much I spent, when I spent it and then type of purchase it was. I am then able to have all of my expenses at my fingertips. I always know what I have in my bank account and never have to worry about over-drafting. I am so thankful that I decided to manage my budget while studying abroad. It has become such a part of my daily routine that I barely notice doing it, or feel that it is a hassle.
Learning to manage your budget, even if only for a short time can really save you headache. I strongly recommend keeping a basic record of your financial spending to anyone who asks, no matter how old or young you are. You do not even need a computer, because you can keep track of your expenses in a notebook. I personally love all of the features of Excel that make financing my budget that much easier. You will learn where you can save money and even have a little extra for fun activities. If you are like me, you can travel and seen more of the world.
Similar Posts: