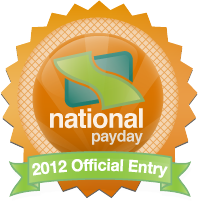 By: Nina Jaliashvili
Financial Aid Short-term financing creates an avenue for individuals to obtain financial benefits for their personal use or business reasons. Such finances are extended over a period of three months or less to offer short-term relief. The amount of finances extended to an individual depends on their creditworthiness and size of collateral. When an individual requires financing for the business, it must be proven that the accounts receivables and inventories are growing. The inventory levels and amounts of account receivables will act as collateral that will determine the amount of finance to be offered by the lender. Before any financing can be extended to an individual, financial statements must be provided. They will be used to determine the credit risk that the lender will expect and the amount to extend.
Short-term financing is important to individuals or their businesses because they do not need to wait until they save the money needed for their projects. In most cases, an opportunity for business expansion or personal development may emerge but the funds may be limited. Seeking financial help from different lenders may be a feasible solution to undertake a project even when faced with insufficient savings. Most individuals or businesses prefer to take short-term loans because they are easily availed without many legal formalities. They are granted within a short period and can be paid easily in small installments.
Home loans are extended to individuals that need to purchase luxurious items but lack the full amount to complete such transactions. It would take a long time to wait for their savings to suffice and these loans help people to afford such items. People take short-term loans to purchase home appliances such as televisions, refrigerators, and ovens among others. An individual in need of starting a new business may seek short-term financing to boost the initial operations. Once the business begins to generate its own income, then the loan can be repaid. Starting a business is an expensive venture that requires many finances to buy capital assets and retain sufficient cash to deal with daily transactions. In other circumstances, people with pre-existing businesses may take loans to increase their inventories, restructure their business images, or promote their products effectively. Majority of prospective entrepreneurs require short-term financing to accomplish such objectives.
Emergencies may occur any time in one's life and the finances to control the repercussions may be unavailable. Emergencies may pose different risks to property, life, or physical health of an individual. Serious ramifications may occur especially when the finances are insufficient to handle the situation appropriately. People in such situations may need extra finances because the events were uncertain and they had not planned for them. For instance, accidents may occur and the hospital bills may soar but short-term loans may help an individual to repay the debts. Such finances enable an individual to mitigate the losses that occur because of unpreparedness. In these critical times, an individual may want to avoid the inconveniences of borrowing cash from the relatives or embarrassment. Short-term financing ensures that such inconveniences are avoided and the money is obtained without embarrassment because it is acquired on legal terms.
Short-term financing may also help an individual to offset small pre-existing debts. When a person is under duress to pay some outstanding bills, a loan may help to reduce the debt while waiting to pay the rest of the amount from the relevant sources. For instance, short-term financing may facilitate an individual to clear outstanding utility bills instead of waiting for them to be disconnected. Short-term financing helps an individual that has problems in sorting the daily financial obligations. The incomes that people earn at the end of every month may be insufficient because of several untimely events. With the current economic problems, salaries are no longer able to support many families. The resultant inflation has culminated into high commodity prices that cannot be accommodated in the usual budgets. People need cash to manage the daily transactions necessary for survival or comfortable living.
Credit from the local vendors may allow an individual to obtain items from the shop and pay later when cash is available. Other people may prefer to borrow liquid cash and repay the amount when they receive their salaries. Some people are financially endowed such that they plan for their children's education from childhood. For those that have to struggle to obtain education fees, loans provide sort-term relief until their children are settled in school. Student loans are also necessary because they help students to afford certain educational obligations such as books, and stationery among others. Other students may want to further their education but more funds may be needed. These loans help them to continue with their studies and prevent unnecessary dropouts.
Short-term financing is beneficial for many individuals and businesses in many ways. Before taking a loan, an individual must ensure that they gauge their intentions carefully. The amount of money extended to them is meant to be repaid. This means that they should spend the money wisely for the intended purposes. It is important to consider sources of finance that offer low interest rates that will be repaid without loss on the borrower.
Similar Posts: