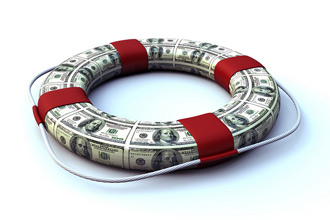 Do you have an emergency fund? If the only financial safety net you have is a payday loan, you may need to reconsider your financial strategy.
The generally accepted rule of thumb is to put aside 4 to 7 months worth of expenses for your emergency fund.  Expenses should include rent, utilities, insurance, food, fuel, and medical. Of course, its much easier said than done to tuck away half of your yearly income, right? For many of us that would take years to accomplish, at best.
But you have to start somewhere. Having any amount set aside for emergencies is better than none, so don't take an all-or-nothing approach to the subject. Start small, work on it, be conscious of it, and grow your emergency fund for as long as it takes.
How to Boost Your Emergency Fund
Getting started is always the hardest part. Once you have established a new financial strategy, make it part of your routine and it will not seem like a sacrifice. Remember, you are making a smart decision in preparing for the future.
Set up a Separate Account (with Auto Transfer)
Do not lump in your emergency fund with your other money. If you only have a checking account, set up a savings account. If you already have a savings account, set up an additional account just for your fund. It's still readily available if you need it, but setting it aside from the rest of your funds creates a psychological barrier that will make the money harder to spend unless it's a legitimate emergency.
Once your account is set up, take it to the next level – every major bank will allow you to set up an automatic transfer from one account to another. Once a month, or once a payday, have some amount of money moved to your fund. Even if it's a dollar, it will quickly add up.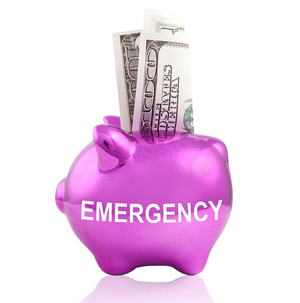 Cut One Bad Spending Habit From Your Budget
Everyone has bad spending habits. Maybe it's a pack of cigarettes, or a fistful of lottery scratch-offs, it could be a six-pack of craft beer or a new pair of high heels. Spending more money than we should on things we don't need is a bad spending habit. Identify the bad habits in your life, and make the move to stop at least one of them. Every dollar you don't spend on that habit can go right to your fund.
Need some other suggestions on how to cut back? If you go to Starbucks five times a week, you are spending at least $80 a month on coffee… which is still less than you are paying for cable TV every month. Cut just one of those two addictions, and you can bank over $1000 in a year.
A Safety Net For Your Safety Net
If you have no emergency fund, and no credit to draw upon, then a payday loan is the closest thing you have to a safety net. If there is a medical event, or a car catastrophe, and you need money immediately, a payday lender will give you a small (up to $500) advance on your next paycheck.
Payday advances are a last resort, and shouldn't be relied on as a part of your financial support network. That said, without an emergency fund you may not have much choice if push comes to shove.  It's nice to have a financial safety net, because if you have an emergency fund you don't need to rely on any lender.
That said, a payday lender can also be the safety net to your safety net. The only thing better than having a Plan B is to also have a Plan C, just in case.
Similar Posts: