How to Get a Payday Advance Online in Minutes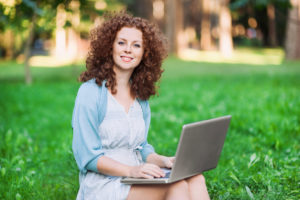 Are you looking for a payday advance online? Yes, there's a handful of them that exist. But finding the right one for you should be based on your needs, even if it's needing the money as fast as possible. It's even better when you can get it on the same day. National Payday knows that things can happen anytime and anywhere. Something can happen out of nowhere and suddenly, you need money and fast. So, you have two options: you can panic, or you can reach out to National Payday and apply for a cash advance online.
Payday Advance Online Application Process
The application process is easy and can be approved within minutes. And best of all, if you apply before the 11:50 AM deadline on a business day (Monday through Friday), you have the option of getting the money you need by 5:00 PM that same day. Otherwise, you will receive it on the next business day. Either way, we are committed to making sure the cash is in your hand in the fastest way possible.
Requirements
All you need is your name, address, your phone number, and additional information that will help you qualify. In order to qualify, you'll need to meet the following requirements: You must be a U.S. citizen age 18 or older. Since we use a direct deposit method to ensure fast delivery, you must have an open and active checking account. Finally, you must be employed or have proof of having a minimum income of $1,000 or more. If you qualify, you are guaranteed to be approved for a cash advance.
If you need anywhere between $200 to $1000 in cash, National Payday will help you. No need to pay for cash checking or processing fees. It's the amount of money in your hand that you've requested. Nothing more or less. Plus, when you pay off the first loan, you are able to borrow up to $1,500 at a time should you ever need another cash advance.
If you're in need of emergency cash, you'll know exactly who to turn to when you're short on your own money. National Payday has worked with customers like you for nearly two decades. We understand the kind of situations anyone can go through that would require quick emergency cash. You can get the cash you want without the headaches and the ridiculously high processing fees.
Conclusion
If you need a payday advance online, you can go to nationalpayday.com now and begin filling out the application. Remember, the timing of when you receive the funds will depend on when you submit the application.
Hours of Operation for Customer Service

Monday – Friday from 9:00 a.m. to 12:00 a.m. EST

Weekends from 9:00 a.m. to 6:00 p.m. EST

Our website is accepting applications 24-hours a day, every day of the year