5 Great Benefits of Getting a Payday Advance with National Payday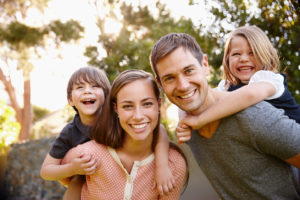 If you're thinking about getting a payday advance from National Payday, you may be wondering what about the benefits of choosing our company. Why should you choose National Payday?
There are plenty of reasons, but below, we've listed just 5 of the best benefits of getting a payday advance online from National Payday. Check them out now and see why we're the best choice for your next payday advance. 
Simple Application Requirements
Don't worry about complicated requirements for applying for a payday advance. At National Payday, we just need three things.
First, you have to be 18+ years of age, and be a U.S. citizen. We can't lend to minors or to non-US citizens.
Next, you have to have an open, active checking account, into which we can deposit your cash.
Finally, you need to prove that you have income.
That's it! If you meet these payday loan requirements, you're eligible for a payday advance from National Payday.
No Credit-Check Required
Bad credit? No credit? It doesn't matter to us. As long as you can meet our above requirements and prove that you have income, we can give you a payday advance, with no credit check or report required.
Get up to $1,000 for Your First Payday Advance
Depending on your provable income, we can provide you with anywhere from $200 to a maximum of $1,000 for your first payday advance with National Payday. If you choose to borrow from us again, we may be able to let you borrow as much as $1,500, which gives you even more flexibility.
Next-Day or Same-Day Cash Deposits
We can approve most payday loans within 24 business hours and provide you with your money within just a single business day if you apply prior to the 7:30 PM EST processing deadline.
In addition, we can provide you with same day cash if you complete your application and are approved by 11:50 AM EST, and our Same Day Cash program is running!
Easy, Secure Online Application 
Don't bother with complicated paper forms at your local payday loan office. Our application is encrypted for your protection, and it only takes a few minutes to fill it out and see if you're approved for a payday advance from National Payday.
Apply for a Payday Advance Online – Get Started Now!
Applying online with National Payday is quick and easy. Just click here to start filling out an application, and you could get cash in your bank account in less than 24 hours. Get started now and see how easy it is to get an emergency payday advance with National Payday.
Hours of Operation for Customer Service

Monday – Friday from 9:00 a.m. to 12:00 a.m. EST

Weekends from 9:00 a.m. to 6:00 p.m. EST

Our website is accepting applications 24-hours a day, every day of the year