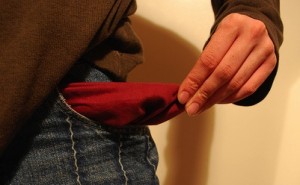 Do you want to get a second payday loan? There are individuals out there that would love to have a second  loan, even while they are still paying off the first.  This is usually due to a stressful situation. This type of person is in a debt cycle.  This cycle is usually where they are living pay check to pay check without being able to pay down their debts, and worse, they usually continue to add to those debts.  They may have five credit cards that are all maxed out, a mortgage, second mortgage, car loans, and student loans.  They may even have medical bills that are piling up and in comes a car repair bill.  We could outline just about any type of situation as to why one might want a second payday loan, but instead we will look at whether or not you can get a second payday loan.
Payday loan companies know exactly how expensive their loans are.  They know their interest is high and that it takes a dedicated individual to pay the loan off in the short term.  Most people in the situation above do not have the luxury of paying off the loan in full.  Instead they have to take advantage of the payment plans.  It adds to their debts, and they end up paying a great deal in interest.
As a result of how expensive payday loans are they do not allow a second payday loan while the first is yet to be paid.  More than that is the fact that the payday loans offer no collateral.  There is only one reason for a person to pay off the loan.  This reason comes down to the high interest.  A person does not want to pay out any more money than they have to, which helps guarantee that the customer will eventually pay the loan back even if it takes a while.  During this time a company is not willing to lend additional funds.
This is not to say a customer could not go elsewhere.  Most of the payday loan companies run credit checks.  They call references, make sure the person is employed, and check the bank account, but they do run credit checks.  If a customer has another payday loan they may not know about it since it was from another company.  Customers can also hide their tracks a bit by closing the bank account the first payday loan was with and opening a new account to offer the new company.
You probably see that this kind of cycle is detrimental to your financial health.  Therefore, you do not want to have a second payday loan while you are still paying on the original loan.  Now, can you get a second payday loan from the same company once you have paid the other debt off?
The answer to that question is very easy- it is yes.  In most cases a company will be willing to provide you with another loan.  There are some instances they would be unwilling to lend you money again.  This goes back to how you treated that first payday loan.
Did you pay the loan in full and on time?  A company is more willing to deal with you again if you were able to stick to the original agreement for payment.  They know you are trustworthy, but more that you will pay the money back.  If you had to take advantage of the payment plan they may be a little hesitant to give you a second loan depending on how you handled the payment schedule.
On a payment schedule you have a certain amount of money to pay back in a month.  The payment plan can last up to one year.  If you were able to pay the loan back in a few months and end the payment plan the company is going to feel you are still an okay risk.  On the other hand, the longer it takes to pay the loan the more risky it becomes.
This is due to the high interest rates you are being charged.  It can also lead to defaults on the loan.  Since your risk would become higher the company may not elect to give you a second loan.  The largest reason for a second loan to be declined once the first is paid off is if you tried to trick the company or worse the debt was discharged in a bankruptcy.
Similar Posts: