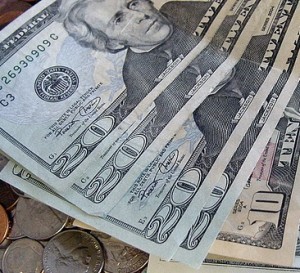 The short answer to this question is yes, cash loans today can be achieved.  The bigger question is, should you agree to this short term loan or look for other ways to pay for an emergency?  If budgeting to the best of your ability has still left you without enough cash for an unplanned expense you may have no other way to remain free of overdraft fees or insufficient funds fees in your checking account.  Cash loans can be used until you get paid again.  If you need money for a longer time period this loan won't work for you.
This short term loan is designed for occasional needs and shouldn't be used repeatedly.  If you have bad credit though you may not be able to get a lender to help you get a loan.  The facts stay the same regardless of your needs.  Cash loans today can cost you more than you borrow by hundreds of dollars, so don't use it for long term cash flow problems.  Everyone these days seems to be looking for a way to get out of debt as quickly as possible.  Because of this they may not be saving enough for emergencies. If this sounds like you then cash loans may be the answer to your dilemma.
What you will need to get a short term cash advance or payday loan is really quite simple.  The paperwork is done over the internet so no faxing is needed either.  The application is fairly short so it doesn't take long to complete.  Once it has been finished it can be approved in minutes or in about twenty four hours.  When filling out the application have verifiable income, contact information that can be checked out and an active bank account.  Some companies will let you use a savings or personal checking account.  They may also ask that the account be active for at least 90 days.  If you don't have a bank account there could be no way for some loan companies to get you your money.  Researching to find the company that meets all your needs and has an acceptable interest rate is essential, so don't skip this step.
You may be wondering if you can expect to get the entire amount of money that you need. This is a complex question without a simple answer.  The states regulate how much money can be loaned.  The companies that lend the money can then set up their own parameters.  This usually means that they will only loan an amount that they think you can reasonably pay back with your next pay check.  You also have the opportunity to borrow less than you qualify for if it is more than you need.  Generally you can view loan amounts for every state to get an idea of how much money you could apply for and receive.
Loan fees are another source that should be checked on before deciding on a cash loan.  These fees are generally set prices and don't vary, but they can vary from company to company.  You don't want to pay an excessive amount in loan fees on top of the interest rate, so be diligent in your search.  More and more companies are basing your chances of getting a payday loan with little regard for your credit scores.  Because of this people with a poor credit history can get a short term cash advance.  If you find yourself in this position it pays to look into solving this unexpected need for cash.
Your cash advance loan will be repaid in the same manner that you received it through an Automatic Clearing House Transaction.  The date of the repayment will be set up when you sign the documents and will come out of your bank account on that day.  You will need to allow extra time to change the account that you wish to have the money removed from or if you will be paying with a different method.  Some lenders allow you to change the day without having to redo the loan, while others will have you resubmit.
There should not be any prepayment penalties associated with your cash today loans.  If this shows up in the disclosure statement you may wish to change lenders.  The lender does make their money from the interest you pay so it is in your best interest to repay it sooner rather than later.
Similar Posts:
Hours of Operation for Customer Service

Monday – Friday from 9:00 a.m. to 12:00 a.m. EST

Weekends from 9:00 a.m. to 6:00 p.m. EST

Our website is accepting applications 24-hours a day, every day of the year