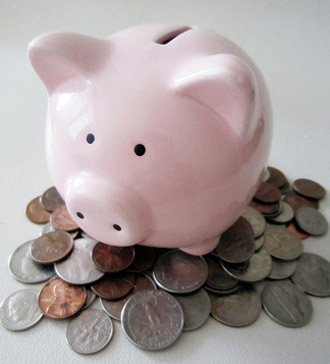 You need money, and you need it now. You don't have weeks to wait around trying to cut through the red tape of the big banks. You don't have good enough credit to get a new credit card. You don't happen to know any philanthropists handing out sacks of holiday cash.
Your best option is getting a cash advance or a payday loan. But if you are really pressed for time, you don't want to spend a day or two hitting all the local storefronts and online lenders. So the time-saving question of the day is:
Who will give me a payday loan no matter what?
The Two Big Questions
If you want a payday loan, you need to have two things and only two things. Race, age, color, creed, religion, gender, location, credit score… none of these things matter. There are only two questions you have to answer with a YES.
Do you have job or steady income?
A payday loan is nothing more than an advance on your next paycheck. So it stands to reason that if you don't have a job, and don't have a paycheck, then there is nothing to get an "advance" on. If you receive a monthly check, like a disability payment, a legal settlement, or a Social Security check, then you still qualify. The important thing to remember is that you are borrowing against that next payday, so you will need to have a regular payday on your calendar to qualify.
Do you have a bank account?
Regardless of how the media likes to portray them, payday lenders are not loan sharks. They are legitimate businesses, and conduct transactions like anyone else. There is no shady-looking guy with a pocket full of cash to lend; if you want to borrow money, you will need a bank account. It doesn't matter if it's a saving account or a checking account, you need an active account in which the money can be directly deposited.
Do you have these two things? Then you are ready to apply for your cash advance!
Increase Your Chances for Approval
How much money do you need? That's the question you need to answer for yourself before seeking a loan.
On average, payday loan amounts range between $100 and $500. Some lenders offer bigger loan amounts for returning customers, but on average cash advances are relatively small.
If you need more than this amount, you should widen your search and look for installment loans instead of payday loans. An installment loan has a longer repayment window, and a higher average loan amount.
So if you need $1000 or more, start looking at installment lenders (in particular, search for flexpay loans, which are the best online installment loans available).
Use a loan broker.
The safest, most secure way to get an online loan is to use a direct lender. That way, your information is not shared; you apply to one lender, who can approve your application and release the funds. But another option is to use a "loan broker" which is less secure, but might get you better results.
When you submit your application to a loan broker, they are not going to approve your loan. Instead, they will send the application out to their network of lenders. This puts your private application information out there for any number of people to review, and might result in you getting multiple loan offers in the same day.
For fast approval and a secure application process, remember that National Payday has been a trusted lender for over a decade.
Similar Posts:
Hours of Operation for Customer Service

Monday – Friday from 9:00 a.m. to 12:00 a.m. EST

Weekends from 9:00 a.m. to 6:00 p.m. EST

Our website is accepting applications 24-hours a day, every day of the year