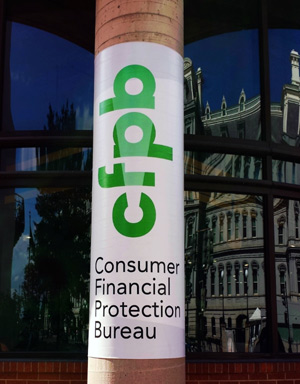 In a story recently published by the Wall Street Journal, federal regulators are seeking to move forward with creating national rules and regulations for payday lenders.
Payday loans are regulated currently on a state level, and there has never been federal oversight of the industry. The Consumer Financial Protection Bureau wants to change that, and provide concrete, enforceable laws to govern the controversial lending industry from coast to coast.
One Law to Rule Them All
Payday lending is legal in 32 states, although several states have passed laws to regulate the lenders to some degree.
It is illegal in 18 states, plus the District of Columbia, although some of these states only ban online loans, and allow some short-term storefront lending.
But even within these legal delineations there are many loopholes and exceptions. With these kind of short term unsecured loans a constant source of legal and political debate, legislation regulating or seeking to ban payday loans is constantly in play in many states. It can be rather hard to keep track of.
Also there is a growing problem with online lending. Some online lenders are based in a state where payday loans are legal, but they lend money to people from excluded states.
Because there is no federal oversight, and the states cannot or will not work together and regulate these loans, payday lending is known as "the wild west" of the financial world.
But not for long, if the CFPB has anything to say about it.
New Sheriff in Town
The CFPB is a relatively new force on the financial field; having been created in 2010 in response to the financial crisis of 2007. The goal of the Bureau was to look out for the well being of American borrowers, especially in light of the housing industry meltdown.
The payday loans industry, which has higher interest rates than banks and is often accused of targeting lower income individuals, quickly became a target of investigation for the CFPB. They have gone after specific businesses for unscrupulous tactics, but now had decided to cast a wider net and try to give overall regulation to all lenders.
The announced plans call for a meeting of small and independent lenders with the Bureau, who will discuss possible rules for loans, and options for making them easier to repay. It is only the first step in a long process towards complete regulation.
Similar Posts: