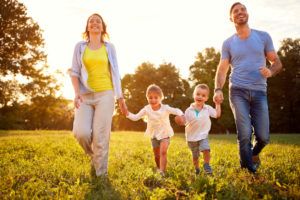 You have probably heard about payday loans online. But what exactly are they, and how do they differ from other types of short-term loans? Here, we'll give you everything you need to know about online payday loans. We'll also give you advice on how you can responsibly choose a direct payday lender, in the case of a financial emergency.
Payday loans are meant to be used in a pinch. How they work is simple.  To get a payday loan online, you need to fill out the payday loan application form and choose the amount you want to borrow, once the loan is approved, you will see the funds on your bank account and will have to make the first payment (pay us back) on your next pay date. This system is designed so that you can get money right away and pay it back with a small fee later when you get paid.
How Is This Different Than Any Other Loan?
Payday loans are unique in how fast you can get them. They are meant to be a source of last-minute money for people that are strapped for cash.
What's the catch? Payday loans tend to come with very high interest rates. You're paying for the convenience of instant cash with interest payments down the road.
Controversy Over Payday Loans
Payday loans have been controversial in recent years. Many critics believe that cash loans exploit people who are desperate for money. They promise instant cash, only to charge a fee that is just too expensive for most people.
Supporters argue that payday loans give cash-strapped people a source of money during desperate financial times. If used responsibly, these supporters say, payday loans can be a great resource.
Picking the Right Payday Lender
If you are considering a payday loan, it is important that you do your research before you choose a payday lender. There are many lenders out there, some more reputable than others. And remember, payday loans are not meant to be a long-term solution. Don't rely too much on them, or the interest rate bills will begin to pile up quickly.
Useful Tips for Borrowing
If you need a payday loan, here are some things you should do before committing to a lender.
1. Know our Annual Percentage Rate (APR)
This is the rate that you will have to pay on your payday loan. To protect consumers, some states passed laws capping payday loan APRs. Always check that a lender is not trying to charge you more than this limit. And shop around, as different lenders will charge different rates.
2. Research the lending companies
There are a lot of payday lenders out there, many of them with bad reputations. A quick Google search can often tell you if you should avoid a certain lender.
3. See what services each lender offers
Not all payday lenders offer the same services. Some will be able to electronically deposit funds into your account the same day, meaning you'll get the money faster.
Payday loans can be a great way of getting out of a tough financial situation. Just try not to make them a habit. Remember, there's a price you have to pay for instant cash. Payday loans are no substitute for responsible financial budgeting and cash management.
Hours of Operation for Customer Service

Monday – Friday from 9:00 a.m. to 12:00 a.m. EST

Weekends from 9:00 a.m. to 6:00 p.m. EST

Our website is accepting applications 24-hours a day, every day of the year