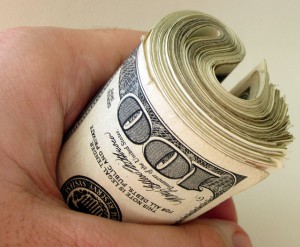 National Payday offers a premium service – our payday loans are the easiest, fastest, and most competitive in the country. We cater our business to the hard working men and women who the big banks don't take care of, and we do it by offering a superior product.
So, what exactly is it that makes our loans better than the big banks?
No Fax Loans
Our loans are designed for people who need some quick cash to hold them over until their next payday. And so, our requirements are very simple: do you have a regular paycheck coming in? (weekly, monthly, etc)
Do you have an active bank account that we can wire money directly into?
Once we verify those two things, you are approved and can expect your money almost instantly.
There are no fax, non-intrusive forms, no tricks. We make it simple, to save you time.
No Background Check
Remember those two requirements?
1)   A regular payday
2)   A bank account
That's all that matters. Your race, color, creed, religion, age, sexual orientation, nationality, credit history, and marital status are your private business, and we don't care to intrude. Do you have car payments? Boat payments? Mortgage? Have a bankruptcy in your past? None of that matters.
We are in the business of helping you make it to your next paycheck, nothing more, nothing less.
We focus on our business, to make it as fast, efficient, and customer friendly as possible.
Fast Response
Time is of the essence, especially when you need money. We understand that, and offer the fastest response time possible.
Once you submit the on-line application, you will get an immediate e-mail response confirming your loan status. You don't need to sit around for hours waiting for us to process your application, you will find out instantly. Within minutes of getting the email, one of our loan experts will call you to finish the process.
It takes minutes, and your loan is approved and routed to your account!
Professional Service
We don't have "phone representatives" we have Loan Experts, with years of experience in lending and in customer service. Our fast, friendly professionals will treat you with courtesy and respect, and get your loan processed as quickly as possible. They will also answer your questions and guide you through the process if you have any issues.
Competitive Rates
Although we go above and beyond the industry standards for payday loans, our rates stay grounded! Check around, and you'll find we offer a competitive rate with the industry standards.
We don't claim to offer "the lowest rates" because we offer a premium service. We have a long tradition of lending – for over 10 years now!!! – and we stand by our superior product.
Give us a try, and you'll find National Payday is a premium lending agency that will handle all your needs.
Similar Posts:
Hours of Operation for Customer Service

Monday – Friday from 9:00 a.m. to 12:00 a.m. EST

Weekends from 9:00 a.m. to 6:00 p.m. EST

Our website is accepting applications 24-hours a day, every day of the year