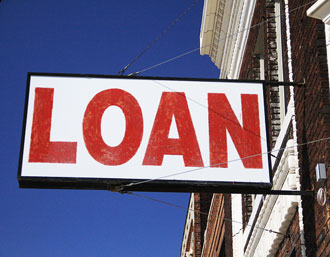 When you borrow money, does it matter who you borrow from? Would you prefer the cash put right into your hand (direct lenders) Or would you put your personal information out publicly and take a loan from whoever offered you one? (loan brokers)
Of course you wouldn't. Identity theft is the fastest growing type of crime, so you should be more and more vigilant with their private financial information. If you are dealing with an internet-based business, it's especially essential to know who you are dealing with, and how reputable they are.
That's the problem with loan brokers.
A loan broker is a professional lending referral service or "middle-man." They accept applications for loans or mortgages, collect personal and financial information, and then shop around to various lenders to find your loan. They then collect a fee, which adds significantly to the overall cost of borrowing, to connect you to a lender.
When it comes to payday loans, companies will often hide their status as loan brokers and present themselves as direct lenders. What's the difference, and how can a borrower make the smart decision on where to find a loan?

What are Direct Lenders?
A direct lender is exactly what it sounds like. It is a business or person that has funds, and releases them directly to your bank account. There are no additional links in the chain, and no outside interference or influence. When dealing with a direct lender, you submit your application directly to the business. The lender then processes it in-house, and disburses the money to you. The lender sets the terms, and you pay the amount back directly to the lender.
If you are dealing with direct lenders, you can do all appropriate research before submitting your information. Check the website to verify it's secured: if the online application's url does not begin with HTTPS then under no circumstances should you ever use it to submit sensitive information. Once you have verified the site, you can Google the business to find reviews or feedback.
When dealing with short-term loan businesses, it is important to verify who you are borrowing from. Many of these companies only exist for a few weeks or months before disappearing, so ensure you are dealing with a legitimate company.
How is a Loan Broker Different?
When doing business with a loan broker, it is impossible to do adequate research. Usually a loan broker is just a service that will farm out your loan to any one of a network of lenders. Depending on your physical location, and your financial situation, some lenders may not want to deal with your application.
Using a loan broker will increase your chances of finding an advance, but you will have no idea who you are actually borrowing from. Borrowing money from an unidentified source is not advisable in any circumstance. What's more, your personal information will be distributed to multiple companies for processing, which means your social security number and bank records may be sent to several unverified sources.
Which Way Will Save You Money?
All payday loans have fixed fees attached to the amount you are borrowing. The industry standard is about 30% per $100 borrowed for a one to two-week loan. If you are using a direct lender, sometimes there are deals or discounts for repeat business.
Loan brokers do not search their network to find the best rate for a borrower, they simply refer an applicant to a lender. Using a loan broker will not get you a better or worse deal than a direct lender; the industry standard remains the same regardless of where you borrow.
In terms of interest and fees, there is no real difference between a direct lender and a loan broker. But if your concern is security and accountability, you will be safer using a direct lender.
National Payday is proud to be one of the internet's oldest, and most trustworthy direct lenders. If you are looking for a loan, get started with us right away!
Similar Posts:
Hours of Operation for Customer Service

Monday – Friday from 9:00 a.m. to 12:00 a.m. EST

Weekends from 9:00 a.m. to 6:00 p.m. EST

Our website is accepting applications 24-hours a day, every day of the year