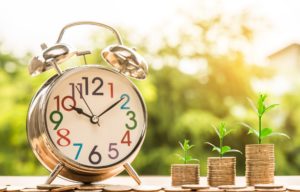 If you're in need of a payday loan, and you typically go to a physical payday loan office, you may want to look for cash loans online instead. There are quite a few high-quality online payday lenders, such as National Payday, who offer reasonable rates on cash advances.
In fact, you'll often get better rates from online lenders, compared to physical lenders, due to lower operational costs and the ability to shop for loans from multiple online lenders. Interested in learning more about cash loans online? Here's what you need to know.
The Benefits of Cash Loans Online
There are a number of benefits that you'll enjoy by applying for cash loans online, rather than in-person at a payday loan office. Here are just a few of them:
A simplified application process

– Filling out paperwork in a loan office may be complex and difficult and take you quite a bit of time. However, when you apply for cash loans online, the process is much simpler. The online forms are easy to understand and walk you through every step of the process.

No driving necessary

– You won't have to worry about driving or making alternative transportation arrangements to get to a loan office. You can apply anywhere with an internet connection, saving you time, money and headaches.

No time spent in lines or waiting

– Your online application will be processed almost immediately at most providers of cash loans online, allowing you to get quick approval without waiting in any lines.

Better rates on loans

– This may depend on your situation, but in some cases, cash loans online will be more affordable than loans from a local payday lender. You also have the option of applying for multiple loans online, to find out which lender will give you the best rate.

Get paid through direct deposit

– Don't worry about paying a fee to cash or deposit a check. Online lenders can deliver your money to your checking account through ACH direct deposit. In addition, you may be able to get your money deposited on the same business day with some direct payday lenders, such as National Payday.
Are Cash Loans Online Right for Me?
Online Payday loans and cash advances are meant to be a short-term way to deal with serious, emergency expenses, such as a medical bill, or a car repair that you need to make in order to get to work. If you are in a serious squeeze and need cash immediately, cash loans online may be right for you.
Getting cash loans online allows you to get the money you need quickly, and you'll be able to get to your next payday, especially if you can't get an advance on your paycheck from work or ask friends or family members for emergency cash.
Get Cash Loans Online (Fast)
At National Payday, we make it simple for you to get the cash you need – fast!
Our Requirements:
If you are 18 years of age or older, a legitimate US citizen, are currently employed, and have an active checking account, we can offer you a cash loan online – often within just 24 hours.
Learn more from our FAQ page, or contact us if you have further questions. Ready to get started? Start filling out your application now!
Similar Posts:
Hours of Operation for Customer Service

Monday – Friday from 9:00 a.m. to 12:00 a.m. EST

Weekends from 9:00 a.m. to 6:00 p.m. EST

Our website is accepting applications 24-hours a day, every day of the year