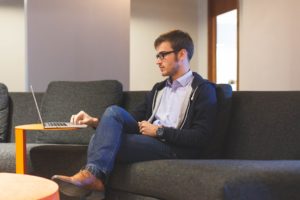 If you need some emergency cash to cover an unexpected bill, you may be wondering what your options are. A payday advance is a good way to get the funds you need for urgent issues like a car repair, so you can get to work, or an unexpected medical expense.
But how do online payday advances work? Are they right for you? What are the details? Read on and get all the info you need to decide if a payday advance from National Payday is right for your needs. Are you looking for cash advances with direct deposits? Find more information here.
What Is a Payday Advance?
A payday advance is a short-term loan and is also sometimes called a "payday loan or cash advance," because these loans are typically repaid on your next available payday and are meant to help you get the money you need before your next paycheck.
Online payday advances are a type of unsecured loan. This means that the interest rates and lending costs associated with a payday advance are quite high. We recommend that you always make sure to check your personal finances to ensure you can repay the cost of your cash loan, plus any applicable fees. Still wondering "how do online payday advances work?" Read on and find out!
Step 1 – Find a Lender
First, you'll need to find a lender for cash advances. You can go to a physical loan office, but many people are now choosing to work with online payday lenders like National Payday. We offer quick and simple online cash advances, and you can apply without ever leaving your own home.
Step 2 – Understand Lending Requirements and Apply 
Different lenders will have different requirements. To get a cash advance from National Payday, for example, you'll need to:
a. Be at least 18 years old and a legal U.S. resident
b. Be employed and/or able to show proof of regular monthly income
c. Have an open, active checking account into which your loan can be deposited
You may need some documents like pay stubs, your Social Security Number, and proof of your current residence, depending on your lender. Once you've got everything you need, you can apply.
Step 3 – Accept Your Loan and Get Your Cash
Once you complete your application and are approved, you'll get your cash. Most online lenders like National Payday will use ACH to send your money directly to your checking account.
Step 4 – Repay Your Online Payday Advance on Your Next Payday
In most cases, your online payday advance will be due on your next payday. This means that the typical cash loan time is 2-3 weeks. On your loan's due date, the entire balance of the loan + fees will be due. Some lenders let you "rollover" your loan to extend the due date, but this will cost you additional money. It's best to pay off your online payday advance as soon as you can to save on these fees.
How Do Online Payday Advances Work? It's Easy at National Payday! 
At National Payday, we make it easy for you to get the cash you need. So, get started and apply today at our website. You can get an online payday loan in just a few minutes and cover your unexpected expenses.
Similar Posts:
Hours of Operation for Customer Service

Monday – Friday from 9:00 a.m. to 12:00 a.m. EST

Weekends from 9:00 a.m. to 6:00 p.m. EST

Our website is accepting applications 24-hours a day, every day of the year