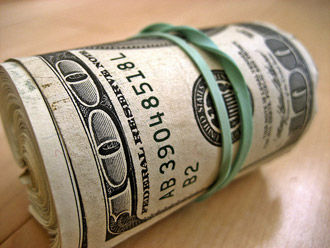 If you've ever gotten a payday loan, you are probably very well aware of how sometimes even the smallest bit of extra money can help you make it month to month. One thing many people in America are doing to help make sure they can always have that little bit extra is starting a small business of some kind. Every new business needs startup capital, but many can get started with just a little help from a micro loan. If you can get a business off the ground for $35,000 or less, you might want to opt for a micro loan instead of an all-out small business loan. There are numerous advantages to applying for a micro loan, not the least of which is that they are simpler and easier to obtain than other types of financing.
Micro Lenders are Your Friend
You don't have to have a perfect credit score or a large amount of collateral to qualify for a micro loan. In addition, it's in the interest of micro lenders to educate their customers on how to nurture their small businesses, and many offer that service for free. They can do that because they are not banks. They are non-profits. A knowledgeable micro lender can help you set up a business plan, strategize sales strategies, and discuss how to manage business debt.
Even if you have a credit score below 680, you can still qualify for micro loans to help you get started. Once you develop a relationship with a micro lender, they can help you build up your credit profile so that the amount you can borrow goes up over time. The amount of money you borrow can help you fund equipment purchases or capital costs that are absolutely necessary to roll out a new business enterprise.
Big Banks Don't Bother
The bigger banks are more interested in commercial and small business loans that are backed by the Small Business Administration. They won't bother with smaller loans as there is simply not enough profit motive in them for them to want to devote resources to that market. If you've attempted to try to get a business loan with a traditional bank recently, you probably already know that they only want customers with the best credit profiles who can also put down some sort of collateral. They also want to see a full business plan and are not in the habit of giving out free advice. If your business doesn't even require a large level of funding, you are better off starting small with a micro lender.
Smaller Loans Mean Less Debt
A micro loan can help new business owners manage their debt. With shorter terms and a smaller balance, a new business owner can get a handle on their finances without going into too much debt. Even those with no credit history at all can make use of micro loans by allowing them to borrow very small loans for the short-term to help them build up their credit history. The average loan to a first-time borrower is about $6,000 and is ideal for "mom and pop" businesses trying to find just a little spare cash to get started. There are numerous micro lenders around the country who offer different services and terms. The Association for Enterprise Opportunity at www.microenterpriseworks.org lists a few on their website along with multiple other resources of interest to the business entrepreneur interested in a micro loan.
Similar Posts: