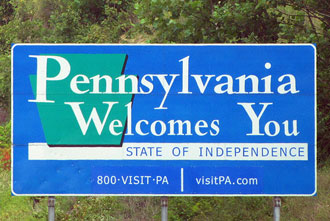 Senator Pat Brown wants to give a facelift to payday loans in Pennsylvania as micro loans.
This will come as welcome news to the estimated 300,000 Pennsylvania residents that used payday loans last year. Senator Brown says that beyond that, his state's tight restrictions on these loans forced many people to either drive across state lines and borrow money from Delaware and Ohio, or seek out loans on the internet.
He wants Pennsylvanians to have more options in their own state, and has introduced what he has named "micro loans." Micro loans are meant to serve as a bridge between the much-maligned payday loans and more traditional lending. His goal is to help out those the most in need, while giving them the tools to build their credit and help them break the "payday loan cycle."
A Rose by Any Other Name…
The term "payday loan" has become a bad word in the world of finance, and to many people is synonymous with "predatory lending." Senator Brown thinks that these short term loans are important to many people, and so instead of criminalizing them he wants to modify and rebrand them.
"Micro loans" will have more regulation, tighter caps on rates and amounts, and over time will lead to longer-term borrowing at lower rates. It shares many features with the recent bill that brought payday loans back to North Carolina after being banned for ten years.
As it stands currently, Pennsylvania has tight restrictions on short-term lending, with interest caps in place set low enough to discourage businesses from offering payday loans. The lack of local legal options is enough to make some people seek out illegal lenders, something that this bill seeks to curtail.
If micro loans are widely available, there will be no more reason to seek out unscrupulous fly-by-night loan companies.
How are Micro Loans Different?
Under bill SB975, micro loans would have a maximum interest rate of 28%, with the associated fees being limited to 5% of the total loan amount. In addition, the maximum loan amount would be 30% of the borrowers monthly income, to keep people from over-borrowing (getting more money than they could realistically pay back).
A state-wide database would be established to track all micro loans in real time, for the express purpose of prohibiting borrowers from "rolling" one loan into another one, or from taking out multiple loans from multiple sources.
Brown 's legislation indicates that this tracking system has a big benefit for consumers – after eight micro loans paid back on time the borrow would qualify for long term, lower-interest loans.
Another feature of the bill is that borrowers are given a window of opportunity to change their mind – if the loan is rescinded by the next business day, there will be no fees or interested charged at all.
A Vote before the Senate
Proponents of the micro loans bill say that it will help to slowly phase out payday lending in the state, without taking away options from the consumer. But there are many opponents of the bill that say it actually empowers the lenders, and strips away consumer rights.
Bill SB975 is set for a vote before the full Pennsylvania senate, which is traditionally tough on payday lending. Last year a similar bill was passed by the state House of Representatives, before being voted down by the Senate. Senator Brown hopes that his revision of payday loans into micro loans will sway his colleagues.
The results may influence how other states deal with the hot button issue of payday loans.
Similar Posts: